Happy New Year 2021 text on the beach. Abstract background photo of coming New Year 2021 and leaving the year of 2020 Courtesy: Shutterstock – Image by Maps Expert
As the world begins to turn the page on 2020 and look forward to a new year in 2021, we at Florida Insider decided to compile some of the best stories we covered that happened in Florida this year.
So before we pop the champagne bottles, eat grapes, and walk around the block with our luggage for good luck on New Year's Eve, let's take a look back at "Florida's Year in Review."
Beginning with New Year's Eve circa 2019:
We kicked off 2020 in memorable fashion. Travelers from all over the world flocked to Florida to ring in the New Year, from South Florida's beaches and hotels to fireworks with Mickey Mouse and friends. Little did we know that two months later, Florida would begin to feel the impact of the then relatively unknown dangers of COVID-19 and that Floridians would be forced to bunker down for protection.
A bold and unimaginable move from one of the world's largest festival organizers and multi-award-winning events shocked festival-goers in early March when the event was canceled. The three-day festival that takes place annually along Miami's Bayfront Park draws hundreds of thousands of tourists from around the globe to unite under the bright lights and enjoy the euphoric vibes of electronic dance music (EDM). But when the pandemic began to pick up steam in late February and early March, event organizers made a critical decision to pull the plug on an event that brings millions of dollars in revenue to the state of Florida, potentially saving thousands from contracting the virus.
The economic impact COVID-19 had on businesses:
In February, we wrote a story on three industries/businesses that were suffering from economic losses due to the coronavirus. Almost a year into the virus and the Sunshine State is still suffering and trying to recover losses and save lives all at the same time. Bottom line: if we knew in February what we know now, a lot of businesses would be better off.
First Official Launch for New U.S. Space Force Happens in Florida:
"On Thursday, March 26 at 4:18 p.m, the United Launch Alliance's Atlas V rocket took off from Launch Complex 41 at Cape Canaveral Air Force Station carrying the sixth and final Lockheed Martin-built Advanced Extremely High Frequency (AEHF) communications satellite." This marked the first official launch for the sixth military branch of the United States, Space Force. Florida makes history again.
March 20— The shutdown:
Effective March 20, 2020, thousands of businesses across the Sunshine State were ordered to close due to concerns over the spread of COVID-19. Among the businesses ordered to close were restaurants, gyms, barbershops, hair salons, etc.
Virginia Trains USA (formerly Brightline) continued to plan and work on the extension from South Florida to Orlando International Airport despite coronavirus concerns in late March with no signs of stopping. Brightline is also hoping to bring their train service deep into Disney property in the coming years as well.
Florida Moves to Ease Coronavirus Lockdown Restrictions Starting May 4:
By April 29, 2020, Gov. Ron DeSantis and the state of Florida had enough, and a preliminary ease of lockdowns in certain areas of the state were announced to be lifted effective May 4. Restaurants and retailers were allowed to reopen on a limited basis via Phase 1 of the lockdown ease. Major counties such as Palm Beach, Broward, and Miami-Dade were excluded from reopening due to higher case counts.
NBA temporarily claims ESPN Wide World of Sports as bubble playoff home:
The NBA became the first major American professional sports league to shut down operations in mid-March and became the first professional sports league to restart its operations in "The Bubble." Here, the NBA rented out space from Walt Disney World and used their Orlando, Florida campus to host the NBA playoffs beginning July 31, 2020. During the bubble experiment, there was not one reported case of COVID-19 among players or team staff in one of the most affected states in the country. Remarkable.
Protests in Florida Peaceful Despite Weekend Riots:
On May 25, 2020, the murder heard around the world had riots and protests (mostly peaceful in Florida) break out all over. George Floyd passed away after a white police officer from Minneapolis, Minnesota, pressed his knee on the victim's neck for 8 minutes before letting go. Florida saw hundreds of protests throughout the next few months and had streets, police cars, and buildings vandalized all throughout the state while successfully managing to keep protests comparatively peaceful when compared to other states. Orlando's NBA bubble also began a trend before its games to stand in solidarity for lives lost to police brutality. The protests were so impactful that Broward County officials voted to create a Police Oversight Committee.
Walt Disney World to Tentatively Open in July; SeaWorld in June:
After temporarily shutting down operations to local theme parks, Walt Disney World began to reopen its parks on a limited basis beginning in June and July. What ensued after the closures was ugly, thousands of jobs were lost due to the pandemic, and Disney is trying all they can to stop that from happening again. The reopening of the parks was the first sign of hope that "life as it was" could be a reality again soon. Nonetheless, Disney and other Florida theme parks suffered millions of dollars in revenue losses as a result of the Florida shutdown, and this was a pivotal moment in the reopening of the state (on a limited basis).
Public schools begin to reopen:
After months of uncertainty looming over the possibility of safely returning to the classroom, Florida lawmakers deemed it imperative to begin in-class learning throughout the state of Florida. With 2 of the largest public school systems in the U.S., Florida began a phased reopening in early October. The aisle was split between allowing kids to return or stay-at-home and continue virtual learning, but by October, lawmakers and state officials believed enough was enough and children should return to the classroom if healthy and able. Many counties throughout the state allowed students and parents to opt-in or out of virtual learning for the school year, and to date, some are still attending class online.
HERstory is made: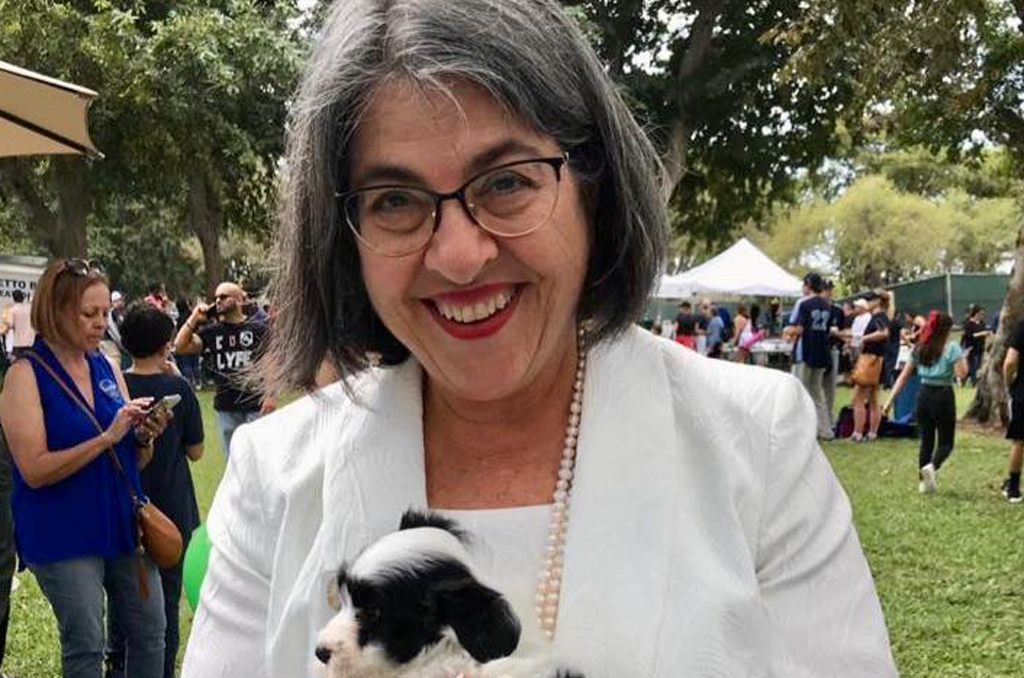 In an unexpected win, Miami-Dade County elected its first female mayor in history. Daniella Levin Cava was selected to lead the country's seventh-largest county by population by an 8 percent margin of victory over Republican opponent Commissioner Esteban Bovo.
Election season and its countless Presidential visits:
Not only was 2020 riddled with virus concerns, but it was also a Presidential election year, and with that came multiple visits by both candidates. President Donald Trump became the first sitting president to cast a vote as a Florida resident, Gov. Ron DeSantis had a voting hiccup, voters narrowly voted YES to increase the state minimum wage to $15 by the year 2025, and more.
Record Florida concealed weapons permit requests:
Amid the election of a new president and countless riots in the state, Florida saw a record number of requests for concealed weapons permits and gun sales in 2020. Some counties even reported backlogging of appointments due to the influx of requests. "October 2020 saw the highest number of CWL applications in Florida history, with 38,349 new CWL applications received in addition to 8,590 CWL renewal applications," according to a Florida Department of Agriculture and Consumer Services (FDACS) news release.
"COVID-19 Won't stop me from seeing my family":
Despite suggestions from the CDC, nothing seemed to stop people from traveling to see their loved ones. Airports and TSA checkpoints witnessed record highs for the year since the pandemic started during the holiday season. According to Transportation Security Administration (TSA) numbers from Thanksgiving weekend, a total of 3,052,139 people went through some form of TSA checkpoints throughout the country, the highest three-day mark since March 14-16.
While there were many events that happened throughout 2020, these were just some of the stories we covered at Florida Insider. For more stories in 2020 and future stories, make sure you check in often and see what we are up to.
Stories that matter are our priority. At Florida Insider, we make sure that the information we provide our readers is accurate, easy-to-read, and informative. Whether you are interested in business, education, government, history, sports, real estate, nature, or travel: we have something for everyone. Follow along for the best stories in the Sunshine State.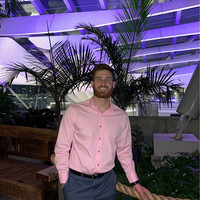 William is a South Florida native with professional experience writing at the collegiate and national news outlet level. He loves fishing, playing soccer and watching sports in his spare time and is a fan of all South Florida teams.