Hand gun laying on a Gun / Firearms License Certificate. Courtesy: Shutterstock-Photo by steved_np3
In 2020, Florida has witnessed a dramatic increase in concealed weapons license (CWL) applications, specifically the months preceding the elections.
"October 2020 saw the highest number of CWL applications in Florida history, with 38,349 new CWL applications received in addition to 8,590 CWL renewal applications," according to a Florida Department of Agriculture and Consumer Services (FDACS) news release.
The week after George Floyd's death, the Sunshine State processed more than double the number of background screenings than it did when compared to the same week in 2019.
Since July 2020, the state department has received at least 36,000 new CWL applications, pushing the projected processing record for a calendar year to 305,043 applications and 143,749 renewal requests in 2020.
As a result of the increased activity, the FDACS, its Division of Licensing, and Agriculture Commissioner Nikki Fried are taking proactive measures to reduce license wait times and continue strengthening its customer service.
The department has undoubtedly had its hands full regarding the processing: pair that with the temporary closure of several of its Division of Licensing (DOL) regional offices due to the COVID-19 pandemic, and the department's job doesn't get any easier.
While all DOL offices have since reopened in the state, many applicants faced longer than usual wait times to schedule an appointment to apply. Polk County Tax Collector Joe Tedder reported that appointment schedule times went from waiting 2 weeks to up to 60 days in some cases.
The FDACS is focusing on reducing customer phone and chat wait times and application wait times. In July, the department hired more than 20 additional (OPS) staff for the DOL call center, mailroom, and license issuance to provide relief for wait times and is expecting to hire up to 15 additional temporary staff members in the coming month to reduce licensing schedule backups, per the press release.
"Upon taking office, I assured Floridians that our state's concealed weapons licensing would become not only more efficient, but more accountable," said Commissioner Fried. "While we've reduced initial review times up to 98 percent, we can't rest on that success. With record-high application volume, we're processing more than 10,000 concealed weapons license applications each week, but we know increased wait times can be frustrating. That's why we're hiring more staff and further streamlining our processes to reduce both application review times and customer service times. And of course, we're ensuring every applicant gets the full background check required by law."
Under the previous administration, applicants with prior arrests or prosecutions were waiting upwards of 88 days for their applications' initial review times. Since Commissioner Fried took over in 2019, those review times have dropped by up to 98 percent, with current review times for people with criminal history taking roughly 42 days those without any priors taking 43 days.
"From concealed weapons to security guards to private investigators, our mission is to serve every licensing applicant with speed, accuracy, transparency, and accountability," added Director of the FDACS Division of Licensing, Steve Hurm. "We've made historic strides in reducing review times for concealed weapons licenses under Commissioner Fried's leadership. Now, facing unprecedented application volume, we're investing in people and processes to help reduce wait times for licensees and improve customer service."
The current process for obtaining a concealed weapons license in Florida is as follows:
Take a gun safety and competency course (1-day workshop)
Schedule an appointment for fingerprinting, photo ID, and filling out preliminary application forms
Submit proper documentation highlighted on application to FDACS for background check and processing
Allow 90-day period for processing before notice of approval or denial of CWL
To own a firearm in Florida, one must be 21 years of age or older, provide proof of firearm training competency, and be a U.S. citizen or lawful permanent resident alien by the Department of Homeland Security, U.S. Citizenship Immigration Service.
According to the press release, during the past month, the Division of Learning helped over 68,000 customers via telephone and online chat.
Like what you see? Click here for more stories about everything Florida. Florida Insider is dedicated to educating, entertaining, and informing its readers about everything in Florida. Easy to read content at the palm of your hands and covering the stories that matter.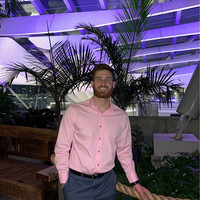 William is a South Florida native with professional experience writing at the collegiate and national news outlet level. He loves fishing, playing soccer and watching sports in his spare time and is a fan of all South Florida teams.