Courtesy: Image by Diego Fabian Parra Pabon from Pixabay
Broward County commissioners voted to create a policing and criminal justice review board at an October 20 meeting.
The panel will consist of 24 members, including activist coalitions, lawyers, health-industry experts, cultural groups, and representatives from other organizations. Of the 24 seats on the board, two will be reserved for active law enforcement personnel. Sheriff Gregory Tony will appoint one of the members, and the other will be nominated by the Broward County Chiefs of Police Association.
The decision to create the board comes less than two months after Miami-Dade County commissioners similarly voted to revive their own oversight committee.
"The proposed Review Panel would gather data on police use of force and alleged misconduct, publish data and reports, identify issues that could be addressed through policy changes, and make recommendations," said the pre-meeting news release.
The call to create the panel was undoubtedly inspired by the events that happened this year across the country involving officers and the push for further police reform.
"Voting members of the Police and Criminal Justice Review Panel will attend specialized training arranged by the County, which will include (at a minimum) an overview of policing and the criminal justice system in Broward County, one ride-along with a local law enforcement agency and training that addresses racial inequity and implicit bias."
According to the verbiage in the documents, the board will not be able to intervene in active investigations. Still, it will be able to publish research and findings and go a step further to suggest policy change but not force it. As for subpoena powers, those will be limited to non-law-enforcement individuals on non-active investigation cases.
Broward County now joins other major municipalities across the country who have similar boards to hold officers from their cities accountable. As of 2018, there were over 150 civilian-police oversight boards operating in the United States, primarily associated with large municipal police agencies.
To review the full proposal details, click here.
Stories that matter is our priority. At Florida Insider, we make sure that the information we provide our readers is accurate, easy-to-read, and informative. Whether you are interested in business, education, government, history, sports, real estate, nature, or travel: we have something for everyone. Follow along for the best stories in the Sunshine State.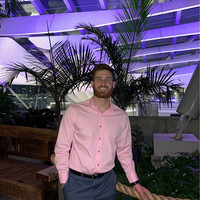 William is a South Florida native with professional experience writing at the collegiate and national news outlet level. He loves fishing, playing soccer and watching sports in his spare time and is a fan of all South Florida teams.