Courtesy: Image by Nattanan Kanchanaprat from Pixabay
Election Day brought many surprises to Floridians, and aside from the obvious local and presidential election results, there were also crucial amendments on the ballot that shall not be overlooked.
But arguably, the most talked-about amendment coming into election day was Amendment 2.
The amendment at stake was to approve or deny an increase of the current state minimum wage of $8.56 to $15 per hour.
After all precinct votes were tallied in the state, it was determined that Florida voters narrowly approved the bump in pay, becoming the eighth state in the nation and second-most populous to approve the $15 minimum wage.
The ballot initiative garnered the minimum 60 percent support needed to pass the wage and will increase the current $8.56 per hour pay to $10 effective September 2021.
Subsequently, the wage will increase $1 per year until it reaches the $15 mark in 2026, according to the amendment verbiage.
Florida has now joined a growing list of states that have approved the wage bump after years of support by advocates of the movement to make the minimum wage a "living wage."
Florida business owners have long argued against the wage increase and cited that prices would increase to reduce the impact of the higher pay rate. President Donald Trump, who won the state of Florida late in the evening, has said that states should decide, and Democratic presidential nominee Joe Biden has supported a federal minimum wage bump policy in the past.
Stories that matter is our priority. At Florida Insider, we make sure that the information we provide our readers is accurate, easy-to-read, and informative. Whether you are interested in business, education, government, history, sports, real estate, nature, or travel: we have something for everyone. Follow along for the best stories in the Sunshine State.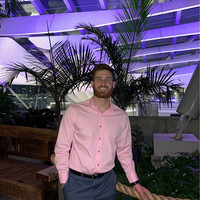 William is a South Florida native with professional experience writing at the collegiate and national news outlet level. He loves fishing, playing soccer and watching sports in his spare time and is a fan of all South Florida teams.