Man on bull at bull riding competition – Courtesy: Shutterstock – Image by YES Market Media
Frantic video footage shows the scary moment a bull broke out of its pen and charged into the stands of a Florida rodeo Saturday, sending terrified spectators running for safety.
Footage shot by an audience member showed pure chaos at the Florida State Fairgrounds in Tampa after the animal brought down a fence and began charging toward the crowd.
The bull made its way over the fence and into the crowd as bystanders screamed and scrambled out of the stands.
"Stay calm!" yelled an announcer over a loudspeaker amid the pandemonium. "Stay calm, everybody!"
The wild animal then headed towards another section of the crowd before it was lassoed to safety & restrained by a quick-thinking cowboy on a horse.
The bull was eventually moved back onto the rodeo ground.
The unnamed hero was treated to a round of applause after the scary incident was over.
"That guy that lassoed the bull should never have to buy a drink in this town ever again. He probably saved a life or two with that perfect grab!" one admirer wrote on YouTube.
Christopher Thornton, the man who recorded the video, also paid his respects. It was his first time attending a rodeo, and he was shocked at what was happening.
"This was my first time attending a rodeo and it won't be my last. Hats off to that cowboy, his amazing horse, and his throw," he told Storyful. "Everyone was rushing, the parents were grabbing their kids. People were jumping over the chairs," Thornton recalled. "The first thing in my head said to record it. I couldn't believe this was happening!"
Thankfully, there were no injuries.
Currently, bull riding is one of the fastest-growing sports in the country. Over 20 million people tune in to the PBR on CBS, and whether you watch it from the comfort of your own home or at the arena, it is clear that audience members don't want the sport to be any safer. The danger and adrenaline for the bull to win in the most grotesque way possible is part of the sport's appeal. Still, bull riding events are beginning to take part in a national campaign to make all sports safer.
Watch the video here.

Make sure you are staying up-to-date with the latest and most important Florida news with Florida Insider. Whether you are interested in business, education, government, history, sports, real estate, nature, weather, or travel: we have something for everyone. Follow along for the best stories in the Sunshine State.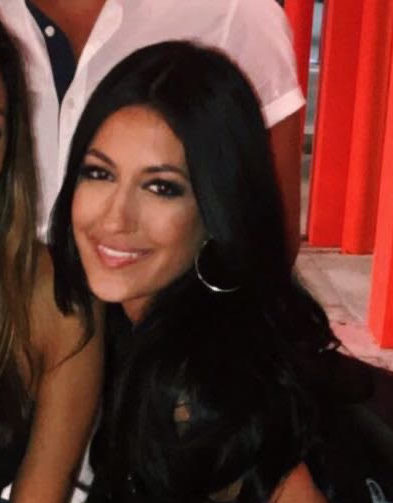 Born and raised in South Florida, Krystal is a recent graduate from the University of Miami with professional writing experience at the collegiate and national news outlet levels. She's a foodie who loves all things travel, the beach, & visiting new places throughout Florida.