Support of Protestors in Cuba – Courtesy: Shutterstock – Image by Fernando Media
MIAMI, Fla. – With several reports of South Florida boaters planning to set sail and travel to Cuba in an attempt to show support for the protests going on, the U.S. Department of Homeland Security is warning sailors to think twice about their plans.
"It is illegal for boaters to depart with the intent to travel to Cuba for any purpose without a permit," according to an advisory they issued on Thursday.

Several videos have been circulating on social media showing plans to fuel up in Marathon to then head out to international waters. The goal, explained by one mariner, is to get one hundred boats out on the water.
Petty Officer Nicole Groll with the Coast Guard in Miami said the "invisible border" of Cuban territorial waters stretches 12 miles from the coast of the island nation. This means that if a protestor enters those areas without a proper permit, they can face up to 10 years in prison and penalties of up to $25,000 per day, along with the seizure of their boat. Individuals who bring foreign nationals into the U.S. illegally risk facing fines of up to $250,000 a day and five years in prison, the department stated.
Another risk is the unpredictable weather conditions in the Florida Straits during hurricane season.
"Lives have been lost making the journey from Cuba to the U.S., and essentially what you're doing is a reverse migration. You're going back there," Groll said. "Visibility goes down, lightning happens. There are metal pieces on your boat. Please be safe. Make educated decisions. If you get past your skill level, please come back."
On the island, Cubans have been organizing large-scale protests since Sunday against the communist dictatorship, bringing light to severe food shortages, lack of water, medicine, and other essential needs.
In retaliation, the Cuban government has blocked all internet and social media access on the island, leaving islanders with practically no way to communicate with their loved ones in the U.S.
Osdany Veloz, an organizer of the boating trip, said that the goal is to reach international waters near the island but stop before crossing into Cuban waters. This will let island residents know that they have support from several South Florida residents.
"The purpose is to stay on the border, not trespassing, stay in international water and just let the Cuban people know we're also fighting for their freedom, so once and for all they can be a free country," said Jorge Lopez, who plans to make the trip.
Florida is home to the nation's largest community of Cuban exiles, and the protests in the island nation have received an outpour of support from the sunshine state. Rushes of people in Miami, Tampa, and the Orlando area have gathered in support of the island nation.
Make sure you are staying up-to-date with the latest and most important Florida news with Florida Insider. Whether you are interested in business, education, government, history, sports, real estate, nature, weather, or travel: we have something for everyone. Follow along for the best stories in the Sunshine State.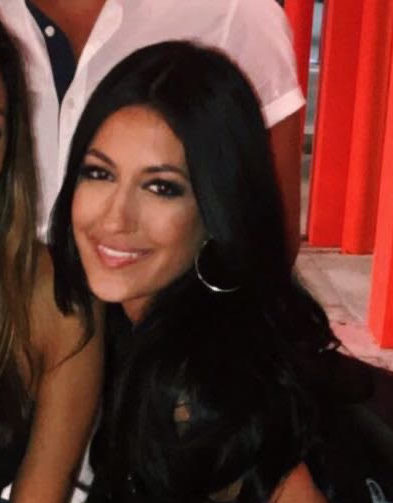 Born and raised in South Florida, Krystal is a recent graduate from the University of Miami with professional writing experience at the collegiate and national news outlet levels. She's a foodie who loves all things travel, the beach, & visiting new places throughout Florida.