Caravan and Protest Cuba – Courtesy: Shutterstock – Image by Domitille P
MIAMI, Fla. – Major changes could be on their way in Cuba. On Sunday, hundreds of Cubans took to the streets in the struggling island nation to protest against Miguel Díaz-Canel's brutal regime.
The Cubans marched on Havana's Malecon promenade and other parts of the island to protest high prices and food shortages amidst the coronavirus crisis. This is considered one of the biggest anti-government demonstrations to date.
All over social media, you can hear and see the Cubans parading while shouting "Patria y Vida" o "Queremos vacunas" y "Libertad," meaning "we want vaccines" and "we want freedom."
As word regarding what was happening in Cuba spread, South Florida's Cuban exile community got together on Southwest 8th Street in Miami's Little Havana area, right in front of Versailles Restaurant, to show support for their country and those on the island.
"I want… the president to see something and do something for Cuba now," one of the South Florida protesters stated. "Because this is the moment, if not they're going to kill the people in Cuba, and this is gonna be for nothing."
Miami police blocked off a portion of Southwest 8th Street due to safety concerns, which gave protesters plenty of space to demonstrate.
The protesting comes as an outbreak of COVID-19 cases was announced in the Matanzas province and the recent economic crisis and collapse of health institutions reached a dangerous state.
"It's been a long time coming — we just want to be free," a South Florida protester said. "COVID is real bad [on the island], we don't have vaccines we don't have supplies in hospitals, people are dying. So we just want to give back to our people, because we come from that struggle. We come from that part of the country."
Large groups of Cubans were seen stomping and chanting near Artemisa, Havana, and Santiago de Cuba.
Although several protestors tried to take their cellphones out to broadcast the events live, Cuban authorities shut down internet services throughout the afternoon.
About two and a half hours into the island march, some protestors got their hands on cobblestones and threw them at authorities, which led to officers arresting several people. Eventually, the marchers dispersed.
At least twenty people were taken away in police cars or by individuals in civilian attire.
President Miguel Díaz-Canel stated that he was "willing to do anything" and called on "revolutionaries across the country" to "mobilize and stop these provocations."
As per usual, he blamed the United States for being the reason for the protests, saying: "Let no one be in any doubt, they want to create an incident to justify an intervention."
South Florida politicians including Miami Mayor Francis Suarez, Senator Marco Rubio, and Miami-Dade Mayor Daniella Levine Cava expressed their support of the protests.
Suarez expressed his solidarity, while Levine Cava was moved to make an impromptu appearance.
"I hope that all of this incredible support will help move the island to freedom," she said. "I hope that we're going to be able to bring democracy to Cuba with this effort."
Gov. Ron DeSantis tweeted that "Florida supports the people of Cuba as they take to the streets against the tyrannical regime in Havana."
Stories that matter are our priority. At Florida Insider, we make sure that the information we provide our readers is accurate, easy-to-read, and informative. Whether you are interested in business, education, government, history, sports, real estate, nature or travel: we have something for everyone. Follow along for the best stories in the Sunshine State.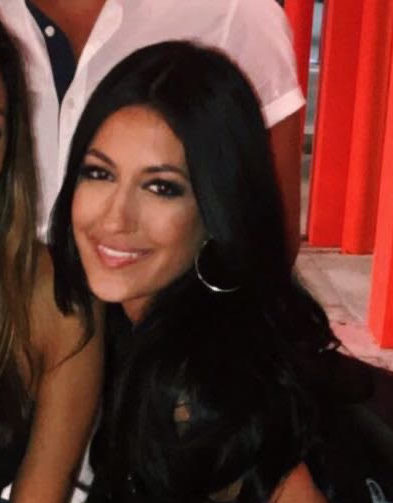 Born and raised in South Florida, Krystal is a recent graduate from the University of Miami with professional writing experience at the collegiate and national news outlet levels. She's a foodie who loves all things travel, the beach, & visiting new places throughout Florida.