Thanksgiving Weekend –– City of Miami Beach, Florida, Aerial Perspective — Courtesy: Shutterstock — Image by: Cascade Creatives
Thousands of South Floridians skipped out on cozy fall outfits and sweater weather this Thanksgiving. South Florida set a record high-temperature record Sunday in Miami and Fort Lauderdale as the holiday weekend turned into a scorching hot break.
According to the National Weather Service, the temperature hit 89 degrees in Miami, marking it as the hottest Nov. 27 on record. The previous high for that date of 87 degrees was set over eighty years ago in 1940!
The highest temperatures in Fort Lauderdale around this time of year (Thanksgiving) is around 80 degrees, said Sammy Hadi, the meteorologist for Miami's National Weather Service.
Global warming has been the cause of record-high temperatures throughout the past several years. According to the World Meteorological Organization, the hottest seven years in record history have all happened since 2015, with the top three occurring in 2016, 2019, and 2020.
Hadi said climate change could be a variable in the current consecutive days of warm weather but that regional weather factors may be more significant.
According to him, a ridge of high pressure has prevented cold fronts from reaching South Florida. Additionally, air from the southwest coast was spread across the Florida peninsula by the weekend's dominant winds, giving the sun time to warm the air before it reached urban South Florida.
"Basically we're getting Everglades air," he said. "It's coming from the swamp. It's hot, it's moist, it's muggy."
The morning of Black Friday featured patchy fog throughout the air mainly inland and moved west with the calm wind.
Some relief from the sweltering heat is in sight, he said. A light cold front is expected to come in through Monday, bringing the highs to the mid-80s and then down to the low 80s on Tuesday.
Humidity will return on Wednesday and Thursday with a 30 percent chance of rain ahead of the upcoming cold front. Humidity will then plummet throughout the day on Friday, setting us up for a weekend of beautiful weather.
Follow Florida Insider for more weather updates.
Stories that matter are our priority. At Florida Insider, we make sure that the information we provide our readers is accurate, easy-to-read, and informative. Whether you are interested in business, education, government, history, sports, real estate, nature or travel: we have something for everyone. Follow along for the best stories in the Sunshine State.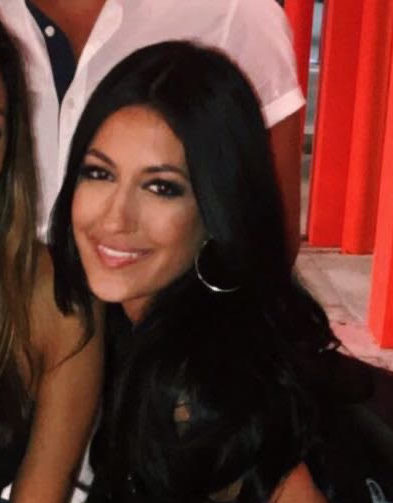 Born and raised in South Florida, Krystal is a recent graduate from the University of Miami with professional writing experience at the collegiate and national news outlet levels. She's a foodie who loves all things travel, the beach, & visiting new places throughout Florida.