Aerial view, drone photography of Hard Rock Stadium of the Miami Dolphins in Miami Gardens, Florida, USA. Photo and Caption: By YES Market Media/Shutterstock
For another comprehensive victory, the Dolphins scored 30 points in the first half and sacked Texans quarterback Kyle Allen five times. On 13 chances for the visitors, only two third-down conversions were made throughout the suffocating effort, which featured a few takeaways. In the first seven offensive plays, Miami scored six times, tipping the balance of the game enough for quarterback Tua Tagovailoa to only play two series in the second half.
Following the Dolphins' 30-15 victory over the Texans, here are some key lessons.
Spreading the Wealth
In Sunday's victory, Tua Tagovailoa had connected with his sixth different receiver for completion by the second play of the third possession. One game after Tagovailoa connected with eight different receivers in Week 10 vs. Cleveland, nine pass catchers entered the box score with a reception in this contest.
Tyreek Hill, who leads the NFL in receiving yards with 1,233, and Jaylen Waddle, who is sixth with 963, both receive targets, but the Miami passing attack is still causing havoc on defenders from all sides. Trent Sherfield had two receptions for 33 yards, while River Cracraft hauled in a career-high four passes for 55 yards. On Miami's first touchdown drive, Sherfield made a challenging, contested fourth-down catch inside the five-yard line. This play served as a microcosm of the kind of player Sherfield has been for Miami this season: dependable, gritty, and eager to put in the extra effort.
By almost every efficiency metric this season, Tagovailoa has been the best passer in the NFL. This distinction is a result of both his own skill and the support of his head coach, Mike McDaniel.
"The reason you've gotten there is you're an unbelievable point guard," McDaniel said of Tagovailoa post-game. "All he did was just come to work, buy-in, listen, and then do what he could control. He chopped wood, got with Coach Bevell and Chandler Henley, and they've not done anything but tried to work on technique, fundamentals, and how to play the position at an elite level, and they've done an outstanding job with that, and henceforth we were 8-0 with him."
The three main edge rushers for Miami each added a sack on Sunday. Jaelan Phillips increased his team-leading 4.5 sacks with five more quarterback pressures. Since joining the club in early November, Bradley Chubb has averaged 2.8 pressures per game and added four more on Sunday, matching Melvin Ingram's total. The trio has 84 pressures overall on 551 pass-rush reps for a 15.2 percent pressure rate.
Make sure you are staying up-to-date with the latest and most important Florida news with Florida Insider. Whether you are interested in business, education, government, history, sports, real estate, nature, weather, or travel: we have something for everyone. Follow along for the best stories in the Sunshine State.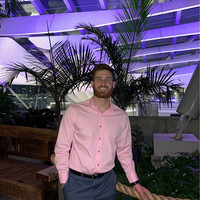 William is a South Florida native with professional experience writing at the collegiate and national news outlet level. He loves fishing, playing soccer and watching sports in his spare time and is a fan of all South Florida teams.