Naples, Florida — Courtesy: Shutterstock — Sean Pavone
Naples, Florida has been voted number one in the nation for health and happiness year after year. The Gulfside city offers everything you could ever want from a beach community: more than 300 days of annual sunshine, delicious tropical seafood, boat rides with a perfect view of dolphins, seashell-filled beaches, castle-like shopping plazas, and sparkling ocean water that rivals many Caribbean hotspots.
A significant number of travelers who find themselves visiting Naples end up going from tourists to locals within a year or two, marking the town as the new "it" moving destination. If you're itching for a trip down south, you'll want a crash course on the local knowledge. Keep reading to learn more about these coveted spots in Naples.
Indulge in Luxury
Port Royal is Naples' most famous neighborhood, located in Naples' downtown historic district. Its bustling streets are lined with over-the-top homes that sit among tall palm trees and twisting mangroves. Sightseeing in this area is an absolute must, especially if you have an interest in real estate or million-dollar mansions.
Looking to take home designer sunglasses, handbags, or jewelry? Make sure to hit up the Waterside Shops, an outdoor mall where you have to cross actual moats to get from Prada to Louis Vuitton.
Boardwalk
Naples' multitude of beaches is its obvious draw, but there is so much more to the beach town than sand and surf.
On a less than sunny day, take refuge at several museums, such as the Naples Holocaust Museum, whose artifacts have been donated or loaned by local liberators and survivors, or the Revs Institute which has over 100 classic and rare cars.
There are plenty of other ways to take full advantage of the wildlife that thrives in the town. Explore 90 acres of Preserve trails, miles of display gardens designed to attract an array of pollinators (butterflies included), and a year-round waterlily collection at the beautifully manicured Naples Botanical Garden, or head over to the Audubon Corkscrew Swamp Sanctuary, a 2.25-mile boardwalk that lies among a marsh that is any bird watcher's dream.
To get an even better view of the animals, be sure to visit the Bird Gardens of Naples to interact one-on-one with parrots. Most of the talkative birds have unique personalities, and you can feed them almonds through their cages.
Delicious Dining
Fifth Avenue offers an array of food options, though newcomer Del Mar has gained major attention. The stunning two-story hotspot decorated with plush indoor trees, beamed ceilings, and gorgeous light fixtures specializes in Mediterranean-style seafood. Just around the corner is another seafood favorite, USS Nemo. Here you can indulge in an aioli-basted yellowtail snapper, fried grouper bowl served with pineapple slaw, and grilled branzino with sauteed artichokes. Campiello, a rustic contemporary Italian restaurant that offers wood-fired pizzas and handmade plates of pasta, is another Naples favorite.
If breakfast and brunch are your things, Naples' famous joints include Skillets and Jane's Cafe on 3rd. If you're looking to satisfy a sweet tooth, make sure to visit Smallcakes for almond-frosted cookies and lemon-cured stuffed cupcakes. Norman Love has also garnered a cult following with colorful fruit pastries and hand-painted chocolates that are almost too pretty to eat.
Lastly, for those who like dining with an experience, hop aboard the Naples Princess for a sunset dinner cruise. Not only will you feast on delights such as oysters, clams, and the chef's famous Caesar salad, but you'll dance the night away while dolphins ride along the ship's edge.
Home Suite Home
Despite pricey oceanside resorts, there are plenty of hotels to fit any budget. The family-friendly Hilton Naples offers an enormous outdoor pool with a beach shuttle, while the Inn at Pelican Bay holds a cute, kitschy Florida style with Tommy-Bahama-inspired rooms.
If you're looking to spend a little more, the Ritz-Carlton is a tropical escape with astonishing beach views, a world-class spa with over 30 treatment rooms, and vibrant gardens. Down the street sits another luxurious option, LaPlaya Beach & Golf Resort. After an $8 million dollar renovation, the hotel thrives with bold flora and fauna decor that pays homage to the region's always-in-bloom landscape.
For a more metropolitan vibe, make your way downtown to Inn on Fifth, which sits above the beach town's most popular shops and restaurants on Fifth Avenue. It is also conveniently located right by the Pier, a 1,000-foot Brazilian hardwood pathway towards the ocean that is one of Naples' most iconic landmarks, especially during sunsets.
Are you interested in Florida travel? For stories like this and much more: Florida Insider is dedicated to educating, entertaining and informing its readers about everything Florida. Easy to read content at the palm of your hands and covering the stories that matter.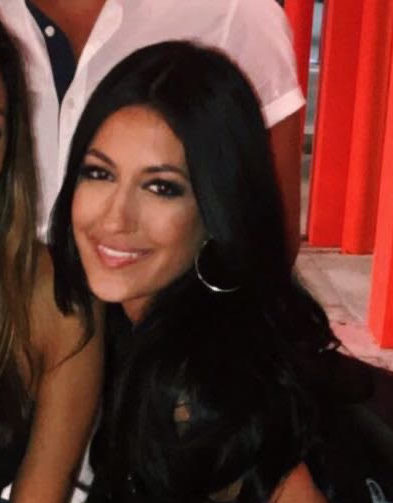 Born and raised in South Florida, Krystal is a recent graduate from the University of Miami with professional writing experience at the collegiate and national news outlet levels. She's a foodie who loves all things travel, the beach, & visiting new places throughout Florida.