Couple Enjoying Retirement On the Beach – Courtesy: Shutterstock — Daniel Myjones
A U.S. News report shows that Florida cities were very well-represented in U.S. News' 2021 Best Places to Retire list.
Warm weather, crystalline beaches, and low tax rates have attracted retirees to join Florida's coast over the past few years, and it's proven with eight Florida cities landing on the top 10.
The rankings were organized after 150 of the largest metropolitan areas in the U.S. were evaluated using data from the FBI, IRS, and census. Retirees' expectations and needs are measured using extensive criteria such as housing affordability, happiness, health care, and tax rates.
Here are the eight Florida cities that made the top 10 list:
Sarasota, Florida
Sarasota has a distinct vibe from Florida's relative coastal cities. Its beachy atmosphere, vibrant arts scene, and burgeoning food culture give it its own unique charm. This metro area of just over 800,000 people has a renowned opera house, a number of rooftop bars, and the famous Siesta Key beach.
Naples, Florida
The greater Naples and Marco Island area offers fine dining, shopping, sprawling golf courses, making it a preferred retirement destination. Proximity to the beach, wonderful weather, and no state income tax are some of the perks that come with living in Naples.
Daytona Beach, Florida
Daytona Beach's population swells and wanes just like the ocean tide. Every winter, the area's beaches overflow with tourists looking for somewhere warm after bearing colder temperatures up north. In the summertime, the city feels empty by comparison.
Melbourne, Florida
Melbourne, Florida is one of Space Coast's most populated metro areas. Here, residents can catch satellite launches and spacecraft containing cargo on its way to the International Space Station from Cape Canaveral.
Tampa, Florida
Those living in Tampa Bay can enjoy both a laid-back beach lifestyle while enjoying all the amenities of a large metropolitan city, including museums, professional sports teams, and a variety of dining and entertainment options.
Fort Myers, Florida
Sitting between Miami and Tampa on Florida's Gulf Coast, Fort Myers is growing by the day. The "City of Palms" has lured tourists with its lush flora, year-round warmth, and beautiful beaches.
Port St. Lucie, Florida
With its quiet neighborhoods and clean streets, Port St. Lucie has a very relaxed atmosphere. Homes in this area are affordable to rent or buy compared with other South Florida housing markets.
Pensacola, Florida
The Pensacola metropolitan area encapsulates the perfect blend between history and nature. The region has a warm climate and desirable setting filled with natural beauty.
Notable mentions who did not make the top ten include Lakeland, Florida at No. 12, Orlando at No. 18, Jacksonville at No. 26, and Tallahassee at No. 39.
For more stories like this, Florida Insider is your source for all things Florida. From real estate, to travel, to education and more, we have it all. Easy to read content at the palm of your hands and covering stories that matter.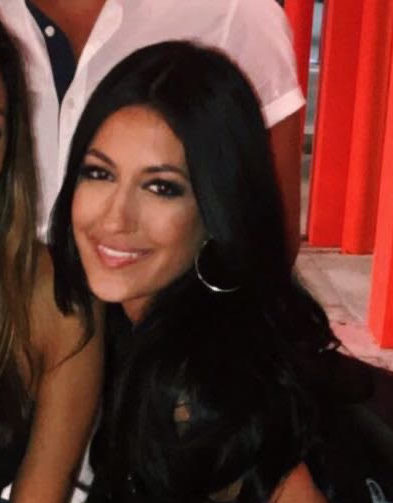 Born and raised in South Florida, Krystal is a recent graduate from the University of Miami with professional writing experience at the collegiate and national news outlet levels. She's a foodie who loves all things travel, the beach, & visiting new places throughout Florida.