Florida State Fair — Courtesy: Shutterstock — Noah Densmore
Tampa has been home to the Florida State Fair since 1915. The fair is a collection of the Sunshine State's best agricultural achievements, the U.S.'s largest midway, and all things deep-fried.
The fair opens on Thursday and runs through Feb. 21. Florida's mild weather usually makes it the first state fair to open up in the country, so we're first to get our hands on all the new fair foods, rides, and entertainment.
Put on some comfortable shoes and bring an empty stomach, here's everything you need to know before you go.
Get a Guide
Once you step foot into the fair, keep an eye out for information booths that are scattered across several kiosks. On top of the map of all the free entertainment and exhibits available, you can also grab an information card to find where all the new food and entertainment options stand.
Unlike last year, face masks are suggested but not required while indoors. There are ATMs scattered throughout the fairgrounds in addition to several hand-sanitizing stations.

Food, Food, & More Food!
The Florida State Fair has left its mark on visitors by debuting tasty creations such as the Krispy Kreme doughnut burger, chocolate-covered bacon, and deep-fried butter.
Returning fan favorites include a chicken and waffle pizza, funnel cakes of varying flavors, and oversized Amish donuts—which were a hit at the Bonnaroo music festival.
Grab a food map from the fair information booths to plan your deep-fried path. You'll be surprised to find a hot dog with a doughnut for a bun, deep-fried pickle nachos, a funnel cake with taco fixings on top, and smoothies topped with Pop Rocks. You can even give feedback after your foodie crawl by trying out all the new menu items and voting for your favorite. Voting cards are available at guest services.
Rides
Buying an armband saves you some cash when visiting the country's largest midway. A weekday ride armband is $20, while an "any day" ride armband is $30.
There are over 100 rides to choose from and you can find the height requirements and how many tickets you will need on the Wade Shows website. Checking out the purveyor's site will help you make the most of your time and money.
One of the most popular attractions is the largest portable Ferris wheel in the U.S., called the Midway Sky Eye. It stands over the fair at 155 feet tall.
Blast to the Past
A must-see for history junkies is Cracker Country, a living history museum that tells the story of Florida's settlement during the 1800s by cattle ranchers. These ranchers got the name "crackers" from the sound of the whips they used while driving cattle.
The museum is a recreation of an 1890s rural Florida town with buildings that date back to the 1870s up to 1912, which were relocated to the fairgrounds from across Florida. Costumed interpreters portray the daily living conditions and experiences of Florida's pioneers.
Free Entertainment
Plenty of entertainment is included in the price of admission, from pig races, circus acts, stunts, to a roving one-man band and an all-new High Dive Show.
But the main focus of the fair is to showcase the state's agricultural industry and history through a multitude of exhibits. You can learn and taste the process of making freshly squeezed Florida orange juice and then head over to the petting zoo and pet a cow.
At the Mooternity Ward, you can witness a calf being born and have the opportunity to hold a baby chick or piglet. There are also milking demonstrations and plenty of places to feed the animals inside the Ag-Venture section of the fairgrounds.
Other entertainment includes a cowboy and bull-riding stunt rodeo show, a demolition derby, and a freestyle Jet Ski show. Check out the Florida State Fair's full entertainment lineup at floridastatefair.com.
If you go
Florida State Fair: The 2022 state fair runs Feb. 10-21 at the Florida State Fairgrounds, 4800 U.S. 301 N, Tampa.
Tickets: $10, $6 for ages 6-11, $8 seniors. Tickets are available at floridastatefair.com.
Hours: 11 a.m.-9 p.m. Monday-Thursday, 10 a.m. to 9:30 p.m. Friday-Sunday. The midway opens at 11 a.m. on weekdays and 10:30 a.m. on weekends and closes 90 minutes after gates close.
Make sure you are staying up-to-date with the latest and most important Florida news with Florida Insider. Whether you are interested in business, education, government, history, sports, real estate, nature, weather, or travel: we have something for everyone. Follow along for the best stories in the Sunshine State.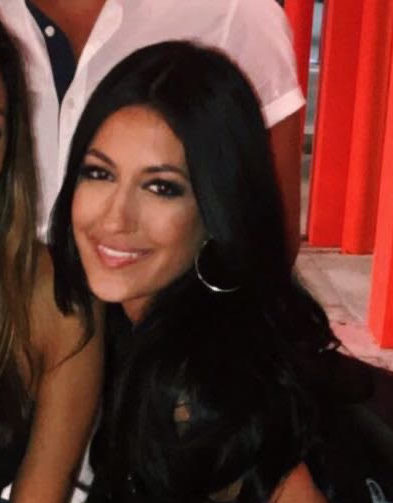 Born and raised in South Florida, Krystal is a recent graduate from the University of Miami with professional writing experience at the collegiate and national news outlet levels. She's a foodie who loves all things travel, the beach, & visiting new places throughout Florida.