SAVOR SoFLO Festival at Hollywood Beach – Courtesy: Krystal Socorro, Florida Insider
This past weekend, the second annual SAVOR SoFLO Festival took place in the heart of the Hollywood Beach Broadwalk in Broward County. The two-day festival took place on Saturday and Sunday, April 30 and May 1, behind the Margaritaville Hollywood Beach Resort. The event promised some of the best cocktails and bites from a wide range of South Florida's top-tier culinary talent, and they sure did deliver.
With a beautiful view of the beach, Florida Insider indulged in a ton of tasty bites from sponsors such as Bolay, Street Eats by Drastix, Noodle Station, Twin Peaks, Vicky Bakery, Toro by Chef Richard Sandoval, Publix, and many more.
Not only did the event offer a colorful palette of food tastings, but several beer, wine, and spirit sponsors were also present. From famous beer brands such as Funky Buddha Brewery and Voodoo Ranger to spirits like Casamigos Tequila and Bacardi, the list of drink sponsors was endless.
General admission tickets were priced at $85 and included unlimited tastings from 1 p.m. to 4 p.m. VIP tickets were sold for $125 and included exclusive access to the VIP Spirits Lounge which features premier and innovative spirits, along with complete access to unlimited tastings from 12 p.m. to 4 p.m. The price of the tickets was completely worth it for a day full of indulging in unlimited, delicious cocktails and eats.
Each year, SAVOR SoFLO gets better and better. The festival was sprawling with eventgoers enjoying all of the unlimited tastings on a sunny South Florida day and with a perfect view of the beach. Florida Insider has attended the SAVOR SoFLO and SAVOR ST. PETE festivals and highly recommends them, check out our festival articles here.
This year's SAVOR SoFLO presenting sponsors included: City of Hollywood, Publix, Greater Hollywood Chamber of Commerce, WSVN TV, Lifestyle Magazine Group, Sysco, and Hollywood Beach Business Association. Margaritaville Hollywood Beach Resort is the official host hotel of SAVOR SoFLO.
SAVOR SoFLO has been dubbed "the hippest, most exciting, two-day food, wine and craft beer festival on Florida's East Coast." For information about these events, visit SavorSoFLO.com, SavorTheBurg.com, and CocoaBeachUncorked.com.
Keep up with Florida Insider to hear all about SAVOR's upcoming events.
Cheers!
Make sure you are staying up-to-date with the latest and most important Florida news with Florida Insider. Whether you are interested in business, education, government, history, sports, real estate, nature, weather, or travel: we have something for everyone. Follow along for the best stories in the Sunshine State.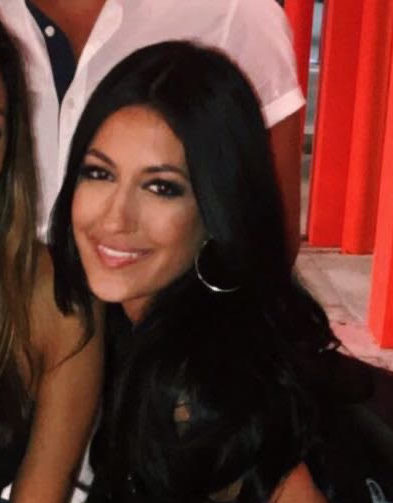 Born and raised in South Florida, Krystal is a recent graduate from the University of Miami with professional writing experience at the collegiate and national news outlet levels. She's a foodie who loves all things travel, the beach, & visiting new places throughout Florida.