Miami Grand Prix – Max Verstappen Wins — Courtesy: Shutterstock — Motorsports Photographer
There couldn't be a Miami Grand Prix without an F1 race celebration on the beach. Red Bull's Max Verstappen won the Miami Grand Prix at the Hard Rock Stadium on Sunday, after getting ahead of the Ferrari of Formula 1 World Championship rival Charles Leclerc.
Verstappen, who started third, moved up to second at the first corner by driving around the outside of Carlos Sainz's second Ferrari. On Lap 9, he tracked down Leclerc and passed him.
Despite a late-race safety car returning Leclerc to DRS range, Verstappen drove away to win by 3.7 seconds.
FTX, IWC Schaffhausen, and Mercedes AMG Petronas co-hosted the after-party, one of several held across South Florida on Sunday.
The Petronas team set up a Formula 1 car on display, and there were a ton of Mercedes vehicles for people to check out and take pictures with as well.
The immersion-style event stretched all the way across South Beach with so much to do. The celebration had food, drinks, games, and plenty of cars on display.
Guests were even given the opportunity to create their own NFTs.
Another cool part of the party was a realistic Formula 1 racing simulator from Motorsport Games that partygoers could use to get an idea of what it's like to be behind the wheel during an F1 race.
"A lot of people have never done this before, so it's great to give people the exposure and get them to realize how hard driving a race car really is," said Jay Bennell with Motorsport Games.
The party was free to the public and ended on Sunday night with a ticketed concert.
Another Wynwood event featured a race simulator as well as a pit stop experience where participants could practice changing tires.
The event was free for the whole family.
Children had a great time racing pedal cars and jumping on bungee trampolines, while adults enjoyed snapping pictures of the wonderful automobiles on show.
"This is just amazing," said Jonathan Riseberg, of Fort Lauderdale. "It's really cool to have such a global sport and this history, to have it for the first time in the U.S. in South Florida."
At Bayfront Park, guests could watch the race with their toes in the sand or participate in many of the same interactive activities, such as trying to repair a tire or driving in a simulator.
"A Super Bowl, but for racing," said Sam Wuerfl, of Miami. "It's great."
Miami Beach police raved about how well the event went and how there were little to no issues throughout.
Make sure you are staying up-to-date with the latest and most important Florida news with Florida Insider. Whether you are interested in business, education, government, history, sports, real estate, nature, weather, or travel: we have something for everyone. Follow along for the best stories in the Sunshine State.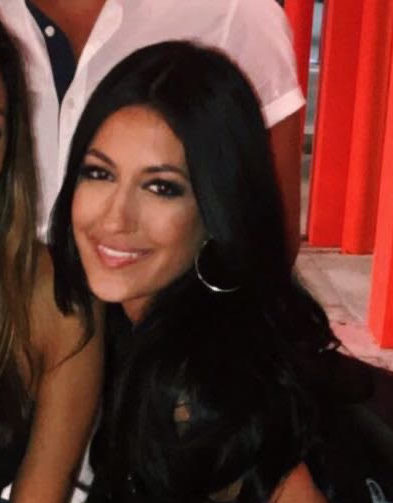 Born and raised in South Florida, Krystal is a recent graduate from the University of Miami with professional writing experience at the collegiate and national news outlet levels. She's a foodie who loves all things travel, the beach, & visiting new places throughout Florida.