Courtesy: SAVOR St. Pete Festival on Tampa Bay
This weekend, the SAVOR St. Pete festival took place in the heart of downtown St. Petersburg, overlooking beautiful Tampa Bay in North Straub Park.
SAVOR St. Pete offered an array of food and drink options, with a colorful combination of small bites, crafted libations, and vendors. Like other food and wine festivals, the event offered a Grand Tasting Village with tents and individual vendors operating small booths.
Our team of writers had the opportunity to set off to St. Petersburg, Florida to indulge in everything SAVOR had to offer, and they came back with all the details.
2021 Chef Culinary Competition
Up-and-coming Chef Kevin Bell of Tryst Gastro Lounge and Executive Chef Lee Aquino of The Birchwood's Birch & Vine went head-to-head in the 2021 Chef Culinary Competition, each earning the Champ title.
Bell brought over his award-winning dish from Tryst, a plate of filet minion drizzled with a Gorgonzola crema over a bed of arugula. His opponent, Chef Lee, presented the judges with an octopus carpaccio for breakfast.
It was announced a tie after the scores were tallied up, a first in SAVOR St. Pete's short history.
Food & Beverage Selection
VIP Spirits Lounge
SAVOR had over 50 different food and drink booths, but the beverage selection took the cake. A variety of brew, wine, and spirits sponsors took over the exclusive VIP Spirits Lounge, including local St. Petersburg brewery, 3 Daughters Brewing, and the St. Petersburg Distillery.
Other presenters included: Bacardi, Casamigos Tequila, Baileys, Tito's Handmade Vodka, Bud Light Seltzer, Funky Buddha Brewery, Captain Morgan, Horse Soldier Bourbon Whiskey, Josh Cellars Wine, Islamorada Beer Company, Island Grove Wine Company, Ole Smoky Tennessee Moonshine, Siesta Key Rum, White Claw Hard Seltzer, Screwball Peanut Butter Whiskey, and many more.
Grand Tasting Village
Our appetites were very satisfied after visiting the Grand Tasting Village. Although there were several food and drink brands giving out free samples of coffee, sweets, waters, and snacks, the highlight of the food section was the restaurant partners.
Local hotspots including Birch & Vine, Pier Teaki, Doc Ford's Rum Bar & Grille, Tijuana Flats Tex-Mex, and Tryst offered a delicious selection of true St. Petersburg flavors.
Two-Tier Ticketing
SAVOR effectively created a two-tier ticketing system that separated general admission and exclusive VIP ticket holders.
The general admission tickets allowed admission into the Grand Tasting Village food and beverage tent, with access to unlimited tastings beginning at 1 p.m. VIP ticket holders paid a slightly higher premium for early access at 12 p.m. into a second tent with private lounge seating, full access to unlimited tastings, and premium liquor vendors.
VIP ticket holders had access to both areas and were able to cross over back and forth as they pleased. Distinctions could be made by those wearing silver wristbands.
A portion of the proceeds was donated to The Children's Cancer Center.
Location
The location for the SAVOR St. Pete festival was everything. Combine 60-degree weather, a clear view of Tampa Bay, and green foliage with a food and wine festival, and you've got the perfect autumn day. North Straub Park was decorated beautifully for the event.
Safety Protocols
In an effort to keep guests safe, SAVOR St. Pete followed COVID-19 recommended guidelines. Eventgoers were recommended to wear proper face coverings when entering the festival but were not required to keep them on.
Hand sanitizing stations were plentiful throughout the park, and disposable alcohol wipes, utensils, plates, and cups were used.
Staff members wore masks and gloves when serving patrons, and social distancing was enforced throughout.
SAVOR St. Pete Festival
SAVOR St. Pete was truly one of a kind. This is the place to be for local foodies, wine lovers, spirits connoisseurs, and craft beer enthusiasts, and we are so excited for the years to come.
Like what you see? Click here for more stories about everything Florida. Florida Insider is dedicated to educating, entertaining, and informing its readers about everything in Florida. Easy to read content at the palm of your hands and covering the stories that matter.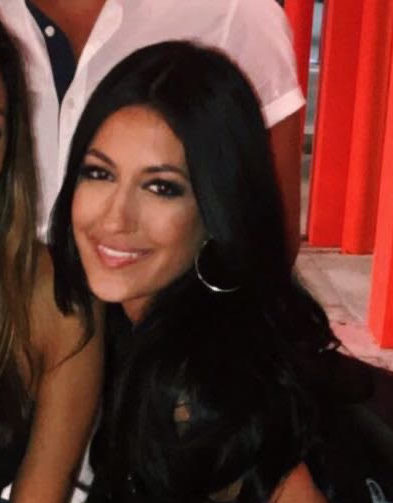 Born and raised in South Florida, Krystal is a recent graduate from the University of Miami with professional writing experience at the collegiate and national news outlet levels. She's a foodie who loves all things travel, the beach, & visiting new places throughout Florida.