St. Petersburg, Florida – Courtesy: Shutterstock – Image by Matthew Yoder
Looking for a fall getaway full of wonderful sights without pesky flights? Thankfully, the Sunshine State has a little something for everyone. This autumn season is the greatest time of year to explore Florida, thanks to the perfectly balanced weather that's just chilled enough to keep you cool all day long without forcing you to throw on an enormous jacket. Keep on reading to find out our six favorite fall getaway destinations in Florida.
ST. PETERSBURG
Searching for an overseas-inspired escape? Two words: St. Petersburg. Only about four hours north of Miami, this city is the place to be with its cooler weather, top-notch art museums, and delicious food spots. The Dalí Museum houses the largest collection of the surrealist's work outside of Spain, and there are seven other unique art districts to visit. Travelers can eat a Cuban sandwich at Bodega or visit Dunedin, Florida's oldest microbrewery.
KEY WEST
Walk past colorful past-painted beach houses, drink your way through Duval street, or explore Ernest Hemingway's historic home — oh, and how can we forget! Indulge in the freshest seafood and zesty key lime pie, all while visiting Key West. Those who are looking to relax can also spend an afternoon fishing out at sea. Though it may not be your first time in Key West, spending a fall weekend here is always a blast. The slightly cooler weather is perfect for boating and watching the sunset without feeling too hot.
CAPE CANAVERAL
Fall is the best time of year to make the trek up to the Kennedy Space Center. Visit the Rocket Garden, spend the day at NASA, and if you go at the right time, catch a live rocket launch. Cape Canaveral has a couple of pretty cool things to do besides exploring the Space Center. Quiet beaches, scenic state parks, and parasailing are all a part of the fun. Exploration Tower is a funky seven-story structure full of intricate details that tells the story of Port Canaveral. Local fresh seafood can be found around any corner of the area.
AMELIA ISLAND
Amelia Island is your ideal fall getaway if you're looking for a day out on the golf course. This timeless city that dates back to 1562 is known for some of Florida's most beautiful courses. Filled with history, those who fancy spooky ghost tours can catch one in the area's historic district. There's also an array of waterfront restaurants and art museums to visit.
SUNNY ISLES
Sunny Isles is home to the best waterfront hotel in the U.S. for three years in a row now! (hi, Acqualina Resort & Spa). Just nearly two miles long, this home away from home offers delicious places to dine, a fun dose of adventure, and plenty to do. Our favorite part? Just a block north of Sunny Isles, tourists can take a break from towering skyscrapers and enjoy acres of open shoreline. Pop up a chair, cooler, and stylish umbrella at Haulover Beach Park for the ultimate beach day.
EVERGLADES
The Everglades makes the perfect fall day trip. It is one of the most diverse ecosystems, with alligators, manatees, and panthers roaming around in plain sight. Airboat rides beginning and ending at Everglades National Park offer an experience like no other. Journey through the area's tree-canopied landscapes, stopping every couple of minutes to spot wildlife and hear some interesting facts from your local tour guide. Make sure you pack your long pants, sleeved clothing, and bug spray before heading out!
Are you interested in Florida travel? For stories like this and much more: Florida Insider is dedicated to educating, entertaining and informing its readers about everything Florida. Easy to read content at the palm of your hands and covering the stories that matter.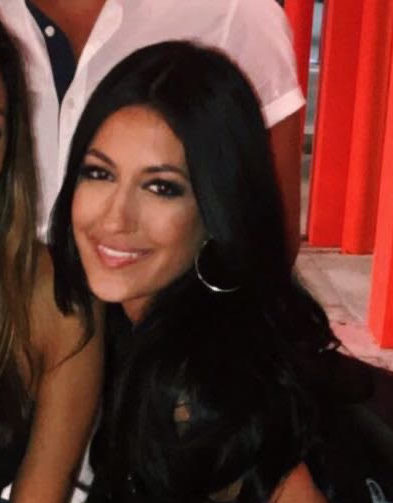 Born and raised in South Florida, Krystal is a recent graduate from the University of Miami with professional writing experience at the collegiate and national news outlet levels. She's a foodie who loves all things travel, the beach, & visiting new places throughout Florida.