Formula One race car – Courtesy: Shutterstock – Image by ZRyzner
High thrills and zooming Formula One cars will soon hit the pavement in Miami Gardens at the Hard Rock Stadium after city leaders voted in favor of an updated resolution that will bring the sport to the Magic City.
However, the decision was not received with open arms by all Miami Gardens residents. The scene outside of city hall was filled with strong opposition towards the event.
Despite promising additional funding for city centers and event internships for local high school and college students provided by Formula One, a chorus of Miami Gardens residents believe the event will ultimately have more negative effects than positive.
"That tarp smell from a roof, that's what you'll have in your nose, in your house for weeks. It will not go away," exclaimed one Miami Gardens resident.
During the city hall hearing, commissioners listened to hours worth of city resident testimonials imploring their voting leaders to represent their voice and opinions.
"They were telling the residents, the voters, to trust in them, believe in them, hold us accountable," said angry resident Sharon Frazer Stephens. "That was one of their main words: hold us accountable, so a promise made was a promise not kept."
"We didn't come here to fight this fight again," said another. "We came to implore you to do what we pay you to do, and that's represent us."
For years the supercar racing spectacle has tried to include Miami into the racing circuit but has been unable to for a variety of reasons, namely resident issues. High noise complaints and air pollution problems are chief among all.
And to sweeten the deal, Formula One pledged $5 million over 10 years for the city and local initiatives, but for some, it's not enough.
"This is a billion-dollar corporation. You send us $5 million and expect us to be okay with that? The money that it brings to them, it won't bring to us." resident Brenda Martin Providence said. "We still have the same issues."
The updated resolution states that all races must happen after 2:30 in the afternoon on school days or after sunset. It also promises noise reduction barriers along the track and air quality monitors—both major concerns for residents.
Hard Rock Stadium is the site of the Miami Dolphins football team, both of which are owned by real estate mogul Stephen Ross. A promotion deal was signed by Ross and F1 racing in 2019, and until now, the race was never able to come to fruition.
The track layout has already been planned and will avoid key streets to mitigate traffic issues in the area. Miami Gardens is located just inside the city and is roughly 15 miles from the Miami city center.
Are you interested in Florida sports? For stories like this and much more: Florida Insider is dedicated to educating, entertaining and informing its readers about everything Florida. Easy to read content at the palm of your hands and covering the stories that matter.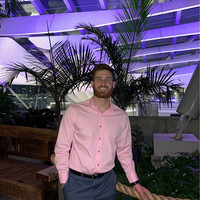 William is a South Florida native with professional experience writing at the collegiate and national news outlet level. He loves fishing, playing soccer and watching sports in his spare time and is a fan of all South Florida teams.