Florida Power and Light Company (FPL), the state's largest electric power supply and utility company, is investing in solar energy in a big way with a new mega-solar center in Southwest Florida.
The company, which services over 5.6 million customer accounts and supports more than 11 million residents in the state, has set a goal to have 30 million solar panels installed by 2030. The new DeSoto County center has the company well on its way to its mark, with 300,000 panels already in place.
The Rodeo Solar Energy Center is creating a multitude of jobs to the tune of about 200 people, clean energy, and sunshine.
The newest facility marks the fifth solar plant in DeSoto County, claiming the top spot for most solar energy centers in the Sunshine State. DeSoto claimed the solar energy throne in Florida back in 2009 with the opening of its first facility, "DeSoto Next Generation," which at the time was the largest universal solar installment in the U.S.
"For more than a decade, FPL has been on a mission to turn the Sunshine State into a leader in clean energy and sustainability, and so much of it has been anchored in DeSoto County," FPL President and CEO Eric Silagy said. "But DeSoto County isn't just home to millions of solar panels – it's also a hub for clean energy innovation. Every time FPL has decided to disrupt the status quo, push the limits, or test new ideas, DeSoto County has shown up as an eager partner. The FPL Rodeo Solar Energy Center may be the last solar center on this site, but we hope it's just the beginning of many more innovative projects to come."
The investment in clean energy is all part of FPL's SolarTogether program, the largest community solar program in the country.
It is estimated that the Rodeo Solar Energy Center can generate enough zero-emissions solar energy to power 15,000 homes and residences in Florida, thanks to the massive 74.5-megawatt (MW) output.
"FPL has been a wonderful friend to this community, and it's been a thrill to watch their clean energy transformation unfold right before our eyes in DeSoto County," DeSoto County Commissioner J.C. Deriso said. "I don't know what the future holds, but I hope DeSoto County continues to be at the center of clean energy innovation."
Currently, FPL has 33 active solar energy centers in the state with more than nine million installed panels. The company is well on its way to reaching its 30 million panel goal, with roughly 30 percent actively generating clean energy for the state.
According to the company's website, "Solar energy centers are virtually silent, operate autonomously and without water. The panels sit low to the ground, and the layout of each site is unique to lessen impacts to wetlands and surrounding areas."
FPL plans to continue adding more solar sites throughout the state to reach its goal by 2030.
Stories that matter are our priority. At Florida Insider, we make sure that the information we provide our readers is accurate, easy-to-read, and informative. Whether you are interested in business, education, government, history, sports, real estate, nature or travel: we have something for everyone. Follow along for the best stories in the Sunshine State.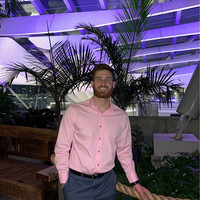 William is a South Florida native with professional experience writing at the collegiate and national news outlet level. He loves fishing, playing soccer and watching sports in his spare time and is a fan of all South Florida teams.