Visitors playing in the immersive NightGarden at Fairchild Tropical Botanic Garden – Courtesy: Image by Krystal Socorro, Florida Insider
Fairchild Tropical Botanic Garden's immersive NightGarden is a much-anticipated precursor to the snow-less holiday season in Miami and will return for a fourth season this November. This year, the mystical gardens promise even more mesmerizing psychedelic scenery, interactive experiences, and cutting-edge technology running through the New Year.
This season, NightGarden presenter Kilburn Live has partnered up with award-winning production agency Fever to create an incredible lineup of new and returning multi-sensory activations that blend advanced special effects, larger-than-life lighting displays, state-of-the-art outdoor holograms, motion-sensing technology, and shadow sculptures.
The entire NightGarden experience, which spans 83 acres of beautiful tropical trails, lasts between 60 and 90 minutes as guests explore a neon playground of secret underground ponds, hidden fairy kingdoms, enormous swaying dandelion fields, and the rainbow-colored Orchid Bridge. NightGarden enables visitors to play in a magical "snowfall" and is full of photo-worthy moments and interactive pit stops. Archie will be present to reprise his role as your favorite wise-talking tree.
NightGarden's Fairy Quest activation will also return this year, using augmented reality via the FairyScope app to transport guests on a guided quest to save the Fairy Queen's lost subjects that are hidden throughout various parts of the mystical gardens. Like past years, food trucks will be on-site to satisfy any hungry guests, and New Year's Eve will bring an incredible fireworks show for the entire family to enjoy.
Highlights
Take a stroll through the stunning 23-acre gardens, which have been turned into a lit-up fairyland with technicolor flowers.
Use the FairyScopeTM app to experience augmented reality.
Ask Archimedes the wise old tree questions as you stroll through rainbow-colored pathways.
Learn about outdoor holograms, sculptures, projectors, motion sensing technology, and much more.
Purchase food and beverages from some of Miami's most well-known food trucks.
Where: Fairchild Tropical Botanic Garden, 10901 Old Cutler Road, Miami
When: November 11, 2022, through Jan. 8, 2023
Tickets: Adult (ages 11+) $30
Child (ages 10 and under) $25 – children under 2 years of age access free
Senior (65+), Student, or Military – 10% discount on tickets. Valid ID required
Group Bundle (min. 6 people)
Fairchild Garden Member Admission – includes entry to the experience
Adult (ages 11+) – valid member ID must be presented with ticket
Child (ages 10 and under) – valid member ID must be presented with ticket
Opening hours:
– Mondays–Wednesdays: closed
– Thursdays & Fridays: 6 p.m. – 10 p.m.
– Saturday & Sundays: 6 p.m. – 11 p.m.
Like what you see? Click here for more stories about everything Florida. Florida Insider is dedicated to educating, entertaining, and informing its readers about everything in Florida. Easy to read content at the palm of your hands and covering the stories that matter.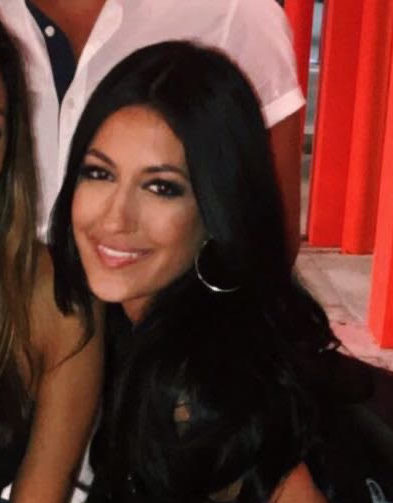 Born and raised in South Florida, Krystal is a recent graduate from the University of Miami with professional writing experience at the collegiate and national news outlet levels. She's a foodie who loves all things travel, the beach, & visiting new places throughout Florida.