NightGarden at Fairchild — Creator: SHARON SIPPLE Copyright: @Sharon Sipple, 2017
This holiday season, Miami shines just a little brighter because the NightGarden at Fairchild is back. Spectacular lights, Chihuly sculptures, shimmering snow, and shy fairies reveal themselves within the lush foliage of Coral Gables' hidden gem.
The stunning outdoor lights display, which opened this past Friday at Fairchild Tropical Botanic Garden in Coral Gables, returns after a year's hiatus due to the pandemic. The NightGarden comes with nearly 125,000 lights, food vendors, and interactive adventures.
"We were so sad not to be able to be back last year," said Steve Sheldon, managing partner of Epic Entertainment, which manages the show with producer Kilburn Live. "It just makes it so much sweeter this year to be back and to really have put a lot of thought and effort into what would be new and different and exciting this year for our guests to experience."
The layout is slightly different this year, with plenty of room to spread out for those who are still hesitant about being too close to crowds. Guests will be given a map, but since the garden is dark, they can simply follow illuminated signs and stroll from one sight to another. Most of the interactive activities and sights are located on a paved pathway, but comfortable shoes are recommended.
In addition to the array of colorful holiday lights, there's a light tropical snowfall that falls through the air as you walk throughout the forest. The fairies have also returned and are more visible than ever if you download the FairyScope app and use it to scan the QR codes at multiple fairy boxes.
The Tropical Plant Conservatory and Rare Plant House is also open, but this time, the display of some of the rarest and most recently discovered plants is turned into a dark, foggy pathway that is filled with colorful lights.
Also here for this year's garden is Archie the talking tree, who captivated Kanye West in 2018. Archie actively chats with inquisitive guests, perfectly willing to answer questions ranging from "Do you have teeth?" to "Are you single or do you want to marry another tree?"
Food & Drink
A couple of bars are set up throughout the garden for your sipping pleasure. In Miami, holiday lights and champagne make a good combination. Food trucks like Arepa Santa Barbara and Latin Fixin's will be on-site to feed those craving a snack—or a full meal.
If you've been considering joining Fairchild as a member, now is the perfect time to do it.
Those who join now will receive four NightGarden tickets.
The NightGarden
Where: Fairchild Tropical Botanic Garden, 10901 Old Cutler Road, Miami
When: Through Jan. 2; closed Dec. 24; open Dec. 25
Hours: 6-10 p.m. Sunday-Thursday; 6-11 p.m. Friday and Saturday
Tickets: Kids under 5 free; tickets for 10 and under start at $24; $29 for adults. Discounts for Fairchild members and seniors; join as a member and get four free NightGarden tickets. Special New Year's Eve party includes fireworks and DJ performances, with a countdown to midnight; fairchildgarden.org
Like what you see? Click here for more stories about everything Florida. Florida Insider is dedicated to educating, entertaining, and informing its readers about everything in Florida. Easy to read content at the palm of your hands and covering the stories that matter.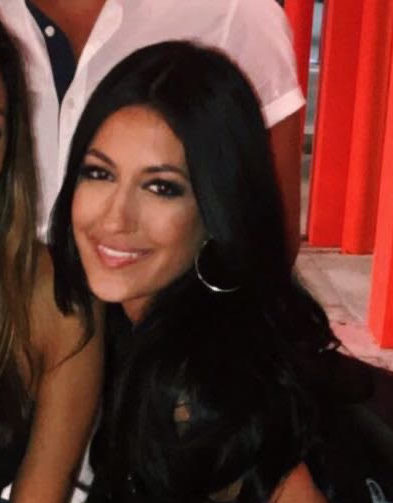 Born and raised in South Florida, Krystal is a recent graduate from the University of Miami with professional writing experience at the collegiate and national news outlet levels. She's a foodie who loves all things travel, the beach, & visiting new places throughout Florida.