Elon Musk – Courtesy: Shutterstock – Image by Nick_Raille_07
Fort Lauderdale, Florida has plans to make a deal with Elon Musk's 'The Boring Company' to construct a Tesla tunnel between its downtown area and the beach.
The company would offer rides in Teslas to hundreds of individuals a day for five to eight dollars per person. According to Uber's price estimator, a similar Uber ride would cost about $10 per ride at current prices.
"This could be a truly innovative way to reduce traffic congestion," Mayor Dean Trantalis said Tuesday night while revealing the plan, though the costs to the city were originally undisclosed. He stated that other firms will have 45 days to submit opposing proposals.
The project will be named "The Las Olas Loop," which is a reference to a local road that leads to the beach. The Boring Company offers a transit system dubbed the Loop, where people in standard Teslas are driven from point A to point B in tunnels. The company's first project debuted last month at the Las Vegas Convention Center. The entertainment capital of the world has plans to extend the system throughout other parts of the city.
Loop has also been subject to criticism from several transportation planners, who believe that using cars as a mode of public transportation is inefficient within a tunnel, which could carry many more people if a train or bus was utilized instead.
If the system carries hundreds of passengers a day, as Trantalis has stated before, that would be a smaller amount of rides than approximately half of each of Broward County Transit's bus lines.
The local government's goal is to alleviate parking stress at its beach. Beachgoers would be able to park their cars at the downtown Brightline train station, and then ride a Tesla to the beach.
"This is the type of big, bold idea that we should be exploring," said Ben Porritt, a Brightline spokesperson. "Good transportation is ultimately about the functionality of a city."
Due to the high costs of the projects, the Boring Company has agreed to radically decrease tunneling expenses, which can cost governments up to a billion dollars a mile.
Additionally, tunneling in Florida can be quite tricky to maneuver. Currently, Florida has two tunnel projects in the state. According to tunnel experts, its limestone makes it difficult to optimize a tunneling machine because of the natural holes in it. The state also has several underground aquifers that require protection.
According to Trantalis, the Boring Company and city have already studied the local geology to determine which path would be most appropriate to take to the beach.
Specifics of the Boring Company's plan have not been released by Fort Lauderdale, as the state law prohibits doing so until the competitive process is finished.
Make sure you are staying up-to-date with the latest and most important Florida news with Florida Insider. Whether you are interested in business, education, government, history, sports, real estate, nature, weather, or travel: we have something for everyone. Follow along for the best stories in the Sunshine State.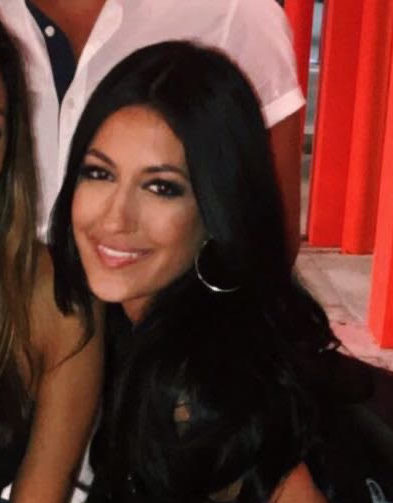 Born and raised in South Florida, Krystal is a recent graduate from the University of Miami with professional writing experience at the collegiate and national news outlet levels. She's a foodie who loves all things travel, the beach, & visiting new places throughout Florida.