Blue plastic tarpaulin temporarily covers roof damage caused by Hurricane Irma in Key West, Florida. Courtesy: Shutterstock – Photo by Chuck Wagner
After dodging the majority of the hurricanes and storms from the busiest Atlantic storm season on record, Florida residents were able to let out a massive sigh of relief, knowing that their property damage could've been far worse this season.
A record-breaking 30 named storms, 12 of which made landfall in the continental U.S. crossed the Atlantic and Gulf waters at some point during the season. And oddly enough, Florida of all places was spared from a lot of the damage and havoc storms are known to cause. 
But like everything else in life, that "luck" comes at a cost.
Florida residents may soon see a rise in their home insurance premiums, whether they like it or not. This goes to show the season will have damage after all—to residents' pockets even if they didn't get affected by this year's storms.
The driving force behind the inevitable increase in property insurance is largely to blame for two reasons: increased activity out in the ocean and the demand for reinsurance by insurance companies.
Yes, homeowners aren't the only ones who want to be insured in the event of catastrophic occurrences, insurance companies can seek insurance too, and that's exactly what they are doing post-storm season. 
According to the Orlando Sentinel, insurance companies have been asking the Florida Office of Insurance Regulation for "increases of more than 30% in the coming year." The industry attributes rising legal costs as the main catalyst for the increased premiums across the state.
While the coastline is traditionally what gets the brunt of any storm, given its proximity to the ocean and bay waters, the whole state is expected to suffer from these increases.
The combination of increased storm activity, increased litigation costs, and demand for reinsurance by companies create the bump in premiums, according to Director of Communications for OIR, Alexis Bakofsky.
"Unfortunately, these developments have presented challenges not only to our property industry but also to our consumers," added Bakofsky. "After multiple years of rate decreases, OIR is seeing an increase in proposed average annual premium increases for Florida homeowners' rates."
Companies don't need the permission of regulators when raising rates by less than 15 percent. But companies such as Capitol Preferred Insurance and First Community Insurance requested average statewide rates to be increased as much as 47 percent at one point this year.
"The rates are going up 20, 30, 40% in the last year and certainly are going to go more if we don't do some things in that arena," Senate President Wilton Simpson, R-Trilby, told reporters after the annual organizational session in Tallahassee on Nov. 17.
Simpson said his chamber would review and consider previously failed bills that aimed at limiting lawsuits and property insurance payout claims as a solution to combat premium increases.
Such bills have failed to reach Gov. DeSantis' desk due to heavy opposition from trial attorneys and concerns from legislators on both sides of the aisle that the bills would hurt homeowners' right to sue insurance companies that delay or deny payouts without reasoning.
Insurance companies have long complained about the increase in fraudulent lawsuits and requests for more compensation than what the repairs call for, but now those inquiries are increasingly high across the state—coast to inland.
"It's exploding, and it's really taking a toll on the cost of the claims," said Michael Carlson, president, and CEO of the Personal Insurance Federation of Florida. Popular insurance companies such as State Farm, Progressive, and Farmers Insurance are among its members.
Lawmakers do not meet until March 2021, and any new law wouldn't take effect likely until July 1. Rate reductions would take over a year before homeowners see a lower premium if such legislation that favors them were to be passed.
Then insurers and regulators would review the lawsuit figures for 2021 to see if lawsuits reduce before filing for new rates for 2022.
For more stories like this, Florida Insider is your source for all things Florida. From real estate, to travel, to education and more, we have it all. Easy to read content at the palm of your hands and covering stories that matter.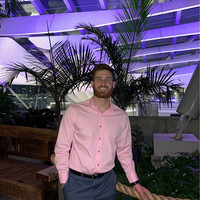 William is a South Florida native with professional experience writing at the collegiate and national news outlet level. He loves fishing, playing soccer and watching sports in his spare time and is a fan of all South Florida teams.