Veza Sur Brewing Co. Hosts The Women's Fund for Charity Event – Courtesy: Veza Sur Brewing Co.
Wynwood's Veza Sur Brewing Co. is closing out Women's Month with a huge bang! The Wynwood brewery will host The Women's Fund Miami-Dade, a nonprofit organization whose mission is to create a positive change for girls and women through investment, advocacy, and collective impact, for their monthly Charity of the Month event to highlight Equal Pay and the gender wage gap that continues to impact women today.
Taking place on Thursday, March 31st, from 6:00 p.m. – 9:00 p.m. at Veza Sur's Wynwood location, guests are invited to come out and enjoy delicious food from Chifa food truck, a woman-owned pop-up shop, live music and beats from DJ Illset, and of course, plenty of ice-cold brews, as we unite to support the women of South Florida! Proceeds generated from all cerveza sales during this event will be donated to The Women's Fund.
In the wake of Hurricane Andrew's devastating aftermath, a small group of inspired and dedicated women made a decision to transform the lives of young girls and women in Miami. With only $5,000, they founded The Women's Fund Miami-Dade and set out to fill the enormous funding gaps in programs working with women.
According to the Women's Fund's website, "The Women's Fund Miami-Dade has worked to improve the lives of women and girls by providing nearly $4 million of funding to support almost 500 programs serving over 75,000 women and girls throughout Miami-Dade County since 1992."
"We focus on creating change for women and girls through action, advocacy, and investing in key collaborative initiatives that generate sustainable impact in four pillars of Economic Mobility, Leadership, Health & Well-being, and Freedom From Violence."
These monthly impact collaboratives bring experts and leaders together with the South Florida community to address current issues that are critical to the status of women in Miami-Dade county.
In an attempt to further highlight the gender wage gap, Veza Sur will also offer women and men very distinct experiences when they head to the brewery on March 31st. Upon ordering an ice-cold brew, men will be served just at 82 percent full pints with the remaining 18 percent in a sidecar, to symbolize women earning only 82 cents for every dollar a man earns.
Several members from The Women's Fund team will also be in attendance to share more information about the amazing work their organization is doing for the women of our community.
Stories that matter are our priority. At Florida Insider, we make sure that the information we provide our readers is accurate, easy-to-read, and informative. Whether you are interested in business, education, government, history, sports, real estate, nature or travel: we have something for everyone. Follow along for the best stories in the Sunshine State.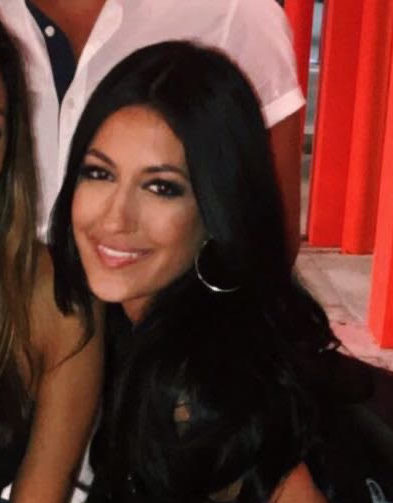 Born and raised in South Florida, Krystal is a recent graduate from the University of Miami with professional writing experience at the collegiate and national news outlet levels. She's a foodie who loves all things travel, the beach, & visiting new places throughout Florida.