La Segunda Cuban Bakery Cuban Coffee — Courtesy: Shutterstock — Lukas Holub
In specific Florida cities including St. Petersburg and Tampa, La Segunda Central Bakery is the number one spot for Cuban sandwiches, Cuban bread, and café con leche. It has three retail stores, a major wholesale business, and has increased exponentially online.
La Segunda defines what happens when an independent business becomes known for a certain specialty item; in this case, Cuban bread.
It also embodies a family-owned business that has been able to carry on and thrive from one generation to the next. It all began in Yuba City in 1915 by Juan More, and then taken over by his sons Raymond, Ricardo, and Anthony, and is now run by Anthony's son Copeland More, age 42.
Anthony is now 80 years old and still comes to work to stay active in the business's operations.
La Segunda is so productive that it now produces approximately 18,000 loaves of Cuban bread daily.
Overall, about 50 percent of its business is retail while the other half focuses on wholesale. Its main wholesale customers are restaurants, ranging from chains such as Larry's Giant Subs with 90 locations and Beef O'Brady's with over 150 stores to independent businesses and mom n' pop delis and sandwich shops.
It has 130 employees in total, of which 30 are bakers. Some have been on the job for 50 years or so.
La Segunda's strong reputation comes from its specialized Cuban bread. "It's made by hand with a strict recipe and a process that can be arduous and takes a lot of manual work. It's why people come back and are loyal to us," More said.
More describes its Cuban bread as possessing "a soft interior and crunchy crust. It has a slightly sour flavor and we use a palmetto leaf to score the bread."
Its café con leche is known for its flavorful, rich taste. More says that it uses beans made by Tampa-based coffee mill, Naviera, and describes it as "an espresso shot with heated milk that is lightly steamed."
Its clients transcend Cubans and include "anyone interested in Ybor City food, including Spanish, Italians and Germans," More explained.
Its Cuban sandwich, made with delicious marinated pork, salami, ham, Swiss cheese, pickles, and a special sauce on Cuban bread, is another favorite. According to More, it is "best served pressed."
La Segunda generates revenue from a variety of sources at its retail stores. Retail sales account for about 65 percent of its storefront business, but online sales via its website and third-party sales account for about 30 percent, with catering accounting for about 5%. It does, in fact, use a number of delivery services, including Uber Eats, Doordash, and Grubhub.
But every location is unique and at Ybor CIty, a Tampa neighborhood known for its large Latino population, wholesale bread accounts for 75 percent of sales.
Like all businesses during the Coronavirus pandemic, its retail flow was disrupted. "Technology has been the key for us. The way customers ordered and picked up food changed drastically in 2020, and we had to adjust with them." The Cuban bakery stepped up its third-party delivery sales and online interactions.
The pandemic forced the business to improve its technology, acknowledged More. "We had to make the tech experience smooth. We found one that was extremely easy and user-friendly," he said. He added that guests want a fast checkout process, completing their online order in a minute or so.
However, the number one issue More faces is bread production. "Often our ovens are at capacity. We need more overs and a larger production floor to meet demand," he stated.
To solve this, they have submitted rezoning plans to the city in order to expand and add a 15,000 square-foot production facility.
In the future, More plans to open up new retail locations and has been looking at several markets close to Tampa such as Wesley Chapel and Brandon.
More is also looking into preparing the next generation and hoping his daughters, 7-year-old Margaret and 10-year-old Lillian, if they are interested, in taking over the family-run operation. "This is my legacy. I want the business to be smooth and stable for them. That's my focus," he said.
Are you interested in Florida business? For stories like this and much more: Florida Insider is dedicated to educating, entertaining and informing its readers about everything Florida. Easy to read content at the palm of your hands and covering the stories that matter.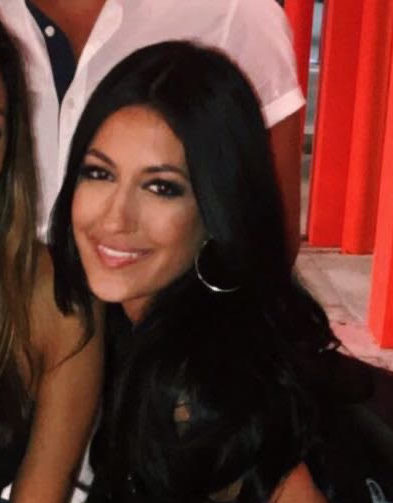 Born and raised in South Florida, Krystal is a recent graduate from the University of Miami with professional writing experience at the collegiate and national news outlet levels. She's a foodie who loves all things travel, the beach, & visiting new places throughout Florida.