Cuban Sandwich Closeup – Courtesy: Shutterstock – Image by Maridav
Here's a reason to smile on a Monday: It's National Cuban Sandwich Day!
Yes, August 23rd celebrates the delicious layering of roast pork, ham, Swiss cheese, pickles, and a touch of yellow mustard on toasted Cuban bread as well as its many variants. The Cuban sandwich has had a long-running rivalry between Tampa and Miami, with several community leaders claiming to be home to the best. Those who are partial to the Tampa rendition of the classic sandwich know that a layer of Genoa salami is added as a nod to the city's Italian immigrant influence.
"Cubans came to Florida and started making their sandwich here," Tampa food chemist Jorge Astorquiza states. "But it started to mesh with more Spaniards and Italians too, which explains the sandwiches key ingredients today, like roasted pork, ham, and salami. In order to differentiate the sandwich made in Cuba with Florida's new version, the Cubans in Tampa started calling it a 'Cuban sandwich.'"
Since Palm Beach County sits in the Southeast Florida area, you won't usually find that salami layer at any of the Cuban restaurants listed. However, below you will find an incredible lineup of tasty Cuban sandwiches found throughout Palm Beach.
Havana Restaurant
Havana, the standout of local Cuban restaurants, serves a hot-pressed Cuban ($9.69) that is original in every way except for the need to add two of the regular toppings — the pickles and mustard are added on request.
Havana: 6801 S. Dixie Hwy, West Palm Beach, 561-547-9799
Tropical Bakery
This family-owned Cuban bakery and café has been anchored in a plaza corner in Palm Springs for over 32 years. Here, a delicious Cuban sandwich ($9.25) is served, and the best part about it is that the bread used is baked in-house every single morning. Keep in mind that the local spot accepts cash only.
Tropical Bakery: 4068-1 Forest Hill Blvd., Palm Springs, 561-439-2100
Don Ramon Restaurante Cubano
Don Ramon's popular location on South Dixie Highway serves its own take on the Cuban sandwich. It is a deliciously overstuffed sandwich Cubano ($9.50) that is served with potato sticks.
Don Ramon Dixie: 7101 S. Dixie Hwy, West Palm Beach, 561-547-8704
Guarapo's
Guarapo's is a comfort food joint tucked into a Boynton Beach strip plaza. The spot serves a classic Cuban sandwich (about $8) that is served with a side of french fries, plantain chips, or a cup of chicken soup.
Guarapo's: 1795 N. Congress Ave., Boynton Beach, 561-752-0272
Copacabana Cuban Cuisine
This hidden gem in Abacoa, Jupiter offers a scrumptious, toasty Cuban sandwich ($8.50) that is generously filled. Those who are heading over on a weekend must know that lunch is best. These sandwiches stop being served Fridays and Saturdays after 4 p.m. Just like the Havana restaurant mentioned above, the pickles and mustard are added on request.
Copacabana: 1209 Main St., Suite 101, in Abacoa, Jupiter, 561-360-3378
¡Buen provecho!
Stories that matter are our priority. At Florida Insider, we make sure that the information we provide our readers is accurate, easy-to-read, and informative. Whether you are interested in business, education, government, history, sports, real estate, nature or travel: we have something for everyone. Follow along for the best stories in the Sunshine State.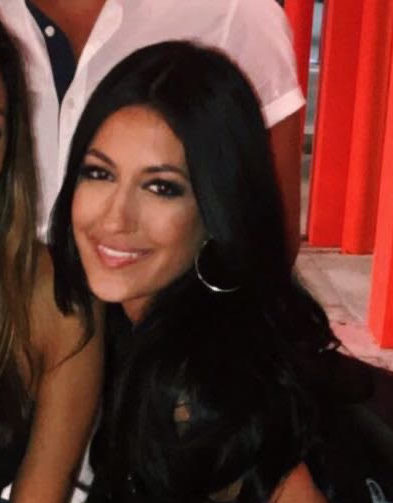 Born and raised in South Florida, Krystal is a recent graduate from the University of Miami with professional writing experience at the collegiate and national news outlet levels. She's a foodie who loves all things travel, the beach, & visiting new places throughout Florida.