QR Codes Used in Restaurant for Ordering – Courtesy: Shutterstock – Image by Fevziie
QR codes aren't new technology. Invented in 1994, quick-response barcodes were created to track automobile parts. In today's day in age, certain digital-friendly restaurant establishments began using the codes as a way to allow customers to skim through menus, order, and pay directly from their tables. However, QR codes became the norm during the pandemic, as several restaurants and bars removed hardcopy menus from their establishments and embraced the ease of touchless ordering.
At most restaurants, customers simply take out their smartphones, open up the camera and point it at the QR code, which provides a direct link to the restaurant's menu. But a property under the Innisfree Hotels portfolio, the Pensacola Beach Hilton, has moved past the utilitarian use of QR codes and taken things to the next level.
When a diner visits one of the restaurants on property, they will find the usual menu joined by detailed videos of select drinks and dishes so they can see how the items have been prepared.
"When the COVID pandemic encouraged us to revitalize QR codes as a touchless way to access restaurant menus, we saw that our guests began to embrace the use of the QR codes, so we started thinking about other creative ways to leverage this technology to enhance the guest experience," said Scott Ford, director of marketing at Innisfree Hotels.
As a foodie himself, Ford thought that a video depicting a dish's preparation from start to finish would be a unique way of bringing entertainment value to customers, while digitally bringing them straight into the chef's kitchen.
The videos are currently available at the lavish sushi restaurant, Bonsai, where diners can immerse themselves in a video showing the preparation of the restaurant's signature dish, a hickory-smoked tuna roll. At Sal De Mar, the Hilton's beloved pool deck bar, patrons can use the QR code to watch a video of bartenders making their delicious 40-ounce strawberry jalapeño margarita.
Each video is short and professionally edited, and diners are prompted to watch them through call-out boxes placed next to the QR codes. The hickory tuna roll video clocks in at just under a minute, and the margarita video is only 33 seconds long! They're enjoyable to watch, but more importantly, they help move items on the menu.
"The customers love this new QR code concept, and we have experienced a significant increase in orders of the featured video items on the menu," Ford said.
The expansion of the videos to other menu items is the next stage of the strategy, he adds, but not to every item because that might cause it to lose its novelty and drive customer fatigue.
"We feel that this provides a unique experience for some select dishes, but a menu full of QR codes would probably be overkill and may actually take away from the guest experience," said Ford. "The plan is to limit the QR code video items to three or four dishes and maybe a cocktail or two for each restaurant menu."

Like what you see? Click here for more stories about everything Florida. Florida Insider is dedicated to educating, entertaining, and informing its readers about everything in Florida. Easy to read content at the palm of your hands and covering the stories that matter.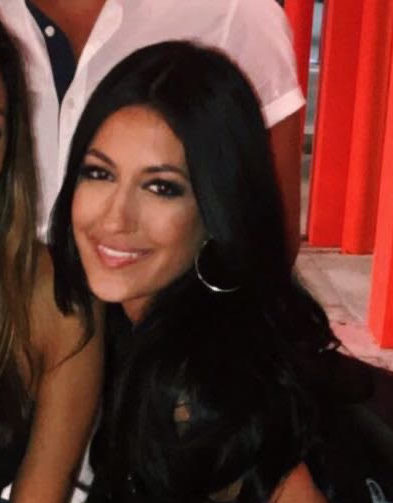 Born and raised in South Florida, Krystal is a recent graduate from the University of Miami with professional writing experience at the collegiate and national news outlet levels. She's a foodie who loves all things travel, the beach, & visiting new places throughout Florida.