Fine Dining; Michelin Guide – Courtesy: Shutterstock – Image by BorisK9
The Michelin Guide is a fantastic way to quickly find your way into the top restaurants in any given city. However, the challenge for avid traveling foodies is that the guide isn't everywhere–yet.
Stunning food-filled cities such as Cape Town in South Africa, and even several parts of California were not previously included in the coverage. Florida was never included, despite its many well-known restaurants. But that has all changed.
The Michelin Guide has officially hit Florida, with Tampa, Greater Miami, and Orlando factoring into both the Bib Gourmand and Michelin Star coverage.
If you're ever headed to these areas, there are 15 eateries celebrating their first Michelin Star and are even more worthy of a visit due to their Bib Gourmand status.
A total of 11 Miami restaurants and 15 Florida restaurants can now celebrate their high status as Michelin-Starred dining establishments. The Michelin Guide awarded its first-ever Bib Gourmands and Florida stars in a ceremony on June 9th.
A total of 29 restaurants across Tampa, Miami, and Orlando received Bib Gourmand status. Bib Gourmands are an honorary distinction just under Michelin Star status, signifying one-of-a-kind cooking, just in a typically less formal setting.
Some argue that these restaurants are better! To counter that, a distinction of three Michelin Stars means the dining experience is so wonderful that it is worth traveling from anywhere to experience the refinement alone.
While no restaurants in the Sunshine State managed to earn three-star status, L'Atelier de Joel Robuchon Miami managed to earn the only two-star Michelin distinction. The 14 others on the list gained one impressive star.
Here's a look at Miami's new Michelin-starred crop:
L'Atelier de Joël Robuchon
Ariete
Boia De
Cote Miami
The Den at Sushi Azabu Miami
Elcielo Miami
Hiden
Le Jardinier
Stubborn Seed
The Surf Club Restaurant
Kadence, Knife and Spoon, Capa, and Soseki in Orlando round out the list for the inaugural edition of the Florida guide. Tampa's Ichicoro Ramen, Rooster and the Till, and Rocca put up the city's best fight, each earning Bib Gourmands.
Miami is the usual hotspot for glitz, glam, and fine dining, but with the news on the recent star distinctions, competition is heating up. Orlando is clearly becoming an area with a new era of cuisine, with Tampa trickling close behind.
With the popularity of Michelin Stars becoming an influx of interest, and if you're heading into the area, using a credit card can unlock top tables at top restaurants. Chase provides inside access and experiences through Tock, Capital One has a partnership with the Michelin Guide, and Amex offers the Global Dining Collection with VIP tables through Resy.
Bon Appétit!
Make sure you are staying up-to-date with the latest and most important Florida news with Florida Insider. Whether you are interested in business, education, government, history, sports, real estate, nature, weather, or travel: we have something for everyone. Follow along for the best stories in the Sunshine State.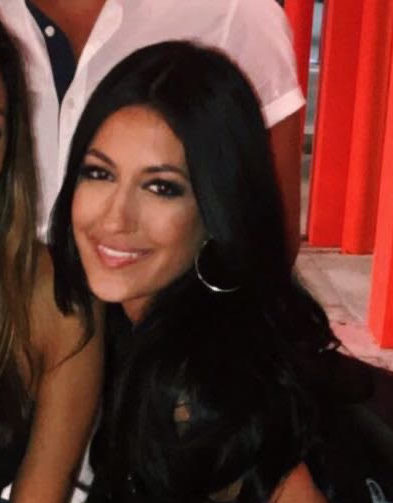 Born and raised in South Florida, Krystal is a recent graduate from the University of Miami with professional writing experience at the collegiate and national news outlet levels. She's a foodie who loves all things travel, the beach, & visiting new places throughout Florida.