Twitter App with Elon Musk in the Background — Courtesy: Shutterstock — Rokas Tenys
JACKSONVILLE, Fl. – Florida Governor Ron DeSantis is not as enthused as the Sunshine State's chief financial officer to bring Twitter's headquarters to Florida.
After it was first announced that Elon Musk was negotiating to buy the social media platform in a $44-billion deal, Florida CFO Jimmy Patronis started an online campaign encouraging the billionaire tech tycoon to bring Twitter's headquarters down south.
"Join me in inviting @elonmusk to move @Twitter to the freest state in the nation! Florida would benefit the company as a whole—we have no state income tax and the perfect business climate. It's time to book a one-way (SIC) ticket," Patronis said in a tweet.
Patronis even created and launched a website where Florida residents could add their names to the group calling for the tech company's relocation from San Francisco.
However, Governor DeSantis is not too happy about the plan.
"In Florida, I think we've done very well, particularly over the last few years, attracting businesses that are producing things," DeSantis said. "We've worked really hard on vocational and career education—importing some tech company from San Francisco has not been high on our list. I think that what happens is they'll tend to come in, they drive up the cost of living for everybody else, and OK, yeah, they enjoy our lower taxes but you know, what are they really providing?"
Despite his unsupportiveness, the Florida governor did express his support for Musk's purchase of Twitter.
"I think that that platform has been used really as a tool to enforce narratives and to stifle dissent when it was born to be an open platform," DeSantis said. "We actually had our State Board of Administration (write) letters to Twitter's board of directors before they accepted the offer when they looked like they were trying to fend it off, saying, 'Look, you guys can make business judgments, but you can't veto a great offer just because you don't like Elon or because you're worried that he may open up Twitter.'"
DeSantis also recognized Musk's contributions to Florida's aerospace industry from SpaceX, but ultimately decided that Twitter's move to Florida is not welcome.
"In terms of bringing Twitter from San Francisco to Florida, that's not something that I'm advocating," he said.
Stories that matter are our priority. At Florida Insider, we make sure that the information we provide our readers is accurate, easy-to-read, and informative. Whether you are interested in business, education, government, history, sports, real estate, nature or travel: we have something for everyone. Follow along for the best stories in the Sunshine State.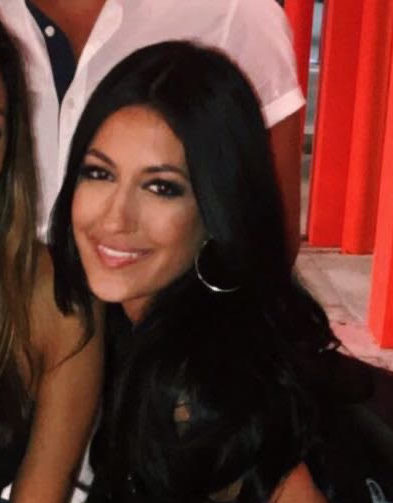 Born and raised in South Florida, Krystal is a recent graduate from the University of Miami with professional writing experience at the collegiate and national news outlet levels. She's a foodie who loves all things travel, the beach, & visiting new places throughout Florida.