Russian Jets — Courtesy: Shutterstock — Dimitrije Ostojic
For Elon Musk, the billionaire founder of SpaceX and chief executive of Tesla, traveling by private jet might not be such a private endeavor anymore, and now it won't be for Russian billionaires either.
A 19-year-old student from the University of Central Florida who went viral for tracking SpaceX founder Elon Musk's jet has now launched a new venture on Twitter: tracking down the jets of Russian billionaires.
Jack Sweeney, a freshman at UCF, was introduced in January after he made the Twitter account @ElonJet that tracks Elon Musk's private jet and tweets updates on his whereabouts. His story went viral after Musk offered Sweeney $5,000 to remove the page.
"I go like, oh my gosh, Elon Musk just DM'd me: 'Can you take this down? It's a security risk,'" Sweeney said. "Then he offered me $5,000 to take it down and help him make it slightly harder for 'crazy people to track me.'"
"Any chance to up that to $50k? It would be a great support in college and would possibly allow me to get a car, maybe even a Model 3," Sweeney replied, apparently getting no response to his counteroffer.
"$5,000 is not enough for how much I get out of it. It doesn't replace anything, like the enjoyment factor," Sweeney said.
In his newest endeavor, Sweeney has now launched @RUOligarchJets to track the private jets, helicopters, and commercial-sized airplanes of Russian Oligarchs. His latest tweets show the whereabouts of Roman Abramovich, a billionaire and Chelsea football club owner, and Alexander Abramov, a former scientist who became one of the two heads at Russia's largest steel producer.
The new account was launched as prominent Russians face major heat over the invasion of Ukraine and has already amassed over 127,000 followers.
Sweeney told Bloomberg: "The aircrafts these oligarchs have are absolutely crazy. Their planes are huge compared to other jets." Sweeney noted that Russia's richest were traveling on commercial-sized aircraft like a Boeing 737 and an Airbus A319.
In January, Sweeney said that he uses websites that both legally and publicly track plane transponders. He uses his coding and IT skills, plus his love of planes, to aggregate information and data to create a bot that automatically posts flight updates to his accounts.
Stories that matter are our priority. At Florida Insider, we make sure that the information we provide our readers is accurate, easy-to-read, and informative. Whether you are interested in business, education, government, history, sports, real estate, nature or travel: we have something for everyone. Follow along for the best stories in the Sunshine State.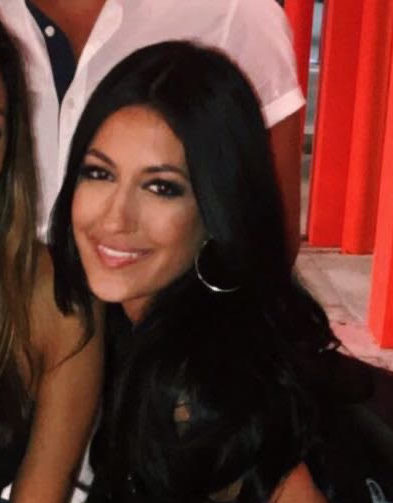 Born and raised in South Florida, Krystal is a recent graduate from the University of Miami with professional writing experience at the collegiate and national news outlet levels. She's a foodie who loves all things travel, the beach, & visiting new places throughout Florida.