Hurricane Earl affecting Florida beaches like the one pictured – Courtesy: Shutterstock – Image by Holly Mazour
The National Hurricane Center is currently tracking three systems in the Atlantic, including Hurricane Earl, which could affect the Sunshine State's beaches this upcoming weekend.
Earl has grown significantly and was expected to intensify even more by Friday. Today, Hurricane Earl brings tropical storm conditions to Bermuda with maximum sustained winds of 100 mph.
"On the forecast track, Earl will continue to move northeastward away from Bermuda today and will move to the southeast of Newfoundland Saturday and Sunday," the National Hurricane Center said. "Some additional strengthening is forecast through tonight."
The latest model predictions show Earl strengthening into a Category 3 hurricane. Although the system will stay away from land, it will send large waves to Central Florida beaches.
"We don't see the wind impacts, but the wave impacts will be noticeable along the coast as long period swell lines impact the coastal areas," King said. "Rip current threat is going to be sky-high."
On Saturday, Earl will finish its transition to a strong hurricane-force extratropical low and then weaken through early Monday morning.
Other Systems
A low-pressure system east of the Leeward Islands is still producing disorganized thunderstorms and showers. The low has a chance to develop into a brief tropical cyclone over the course of the next day or so, despite the expectation that the upper-level winds will remain strong. The chances of development are only 40 percent.
There is another tropical wave near the Cabo Verde Islands, but the chances of formation are low at 20 percent.
Stories that matter are our priority. At Florida Insider, we make sure that the information we provide our readers is accurate, easy-to-read, and informative. Whether you are interested in business, education, government, history, sports, real estate, nature or travel: we have something for everyone. Follow along for the best stories in the Sunshine State.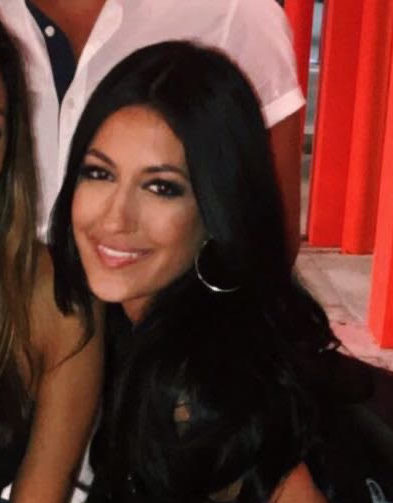 Born and raised in South Florida, Krystal is a recent graduate from the University of Miami with professional writing experience at the collegiate and national news outlet levels. She's a foodie who loves all things travel, the beach, & visiting new places throughout Florida.