Snow Falling In City — Courtesy: Shutterstock — Image by: DedMityay
Snow in the Sunshine State!?
Some areas in the Florida Panhandle saw snow flurries as temperatures fell below freezing.
The Okaloosa County Sheriff's Office shared a video on Facebook of snowflakes falling throughout the night.
"Well how's this for a temperature change?" the sheriff's office wrote in the caption. "From 75 degrees at 3 in the afternoon to snow at 3 a.m. captured during patrol in the Lowe's parking lot on Beal by B-Shift Central! Bundle up out there!"
According to a spokesperson for the sheriff's office, the snow didn't stick or cause any issues.
Okaloosa County is home to Fort Walton and Destin Beach, which are known for their powdery white sand and crystal clear waters. The county borders parts of Alabama, which also experienced a bout of rare snow showers overnight.
The National Weather Service in Mobile Alabama, shared a cold weather alert warning that temperatures could fall into the 30s, 20s, or even teens across the region.
"Heads up for after the severe weather today – it will become MUCH colder. Lows tonight will dip into the upper 20s to lower 30s west of I-65 & into the lower to upper 30s east. It will also feel even chillier (by ~10°) due to breezy conditions. Bundle up! #mobwx," said the post.
The Okaloosa Board of County Commissioners posted a cold weather warning on Monday, stating that temperatures could plunge below 40 degrees at night. The office emphasized that two cold-weather shelters for the homeless community would be open in the evening.
Several Twitter users shared clips of the random snowfall across parts of the Sunshine State and Alabama. The Walton County Sheriff's Office shared a quick video of flurries that began falling as a deputy made a traffic stop in Freeport, Florida.
The caption read, "Snow flurries in Florida. During a traffic stop early this morning in Freeport, Florida, a @WCSOFL deputy noticed snow flurries falling around him. Needless to say, the driver got a warning. Enjoy, and wherever the driver is – you have Mother Nature to thank."
The Florida Panhandle hasn't seen a single drop of snow in four years. Snow fell down on Tallahassee in January 2018, closing businesses, schools, and parts of Interstate 10.
Over 750,000 people across the South and East Coast were out of power on the first weekday of 2022 as a winter storm made its way up the mid-Atlantic.
Are you interested in Florida's weather? For stories like this and much more: Florida Insider is dedicated to educating, entertaining and informing its readers about everything Florida. Easy to read content at the palm of your hands and covering the stories that matter.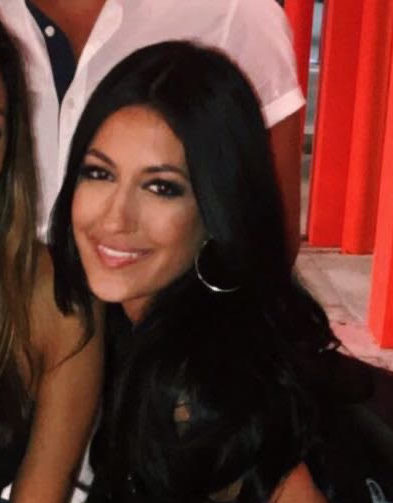 Born and raised in South Florida, Krystal is a recent graduate from the University of Miami with professional writing experience at the collegiate and national news outlet levels. She's a foodie who loves all things travel, the beach, & visiting new places throughout Florida.