Owner of Crypto Street Restaurant Ricardo Varona poses for a portrait inside the crypto-themed eatery in Clearwater Beach on Monday, Dec. 27, 2021. Courtesy: [ IVY CEBALLO | Times ]
"Crypto Cuban" sandwiches, "SHIBA" shrimp cocktails, and "To the MOOOONNN!" brownie sundaes are just a few of the quirky items you'll find on the menu at Crypto Street Restaurant.
The Clearwater Beach-based venue held its grand opening to the public earlier this month with a menu full of names that pay homage to popular crypto-assets and terminology.
While the restaurant decor is decked out with crypto culture-themed posters, furniture, and wall art depicting Doge, Satoshi Nakamoto, Elon Musk, and Bitcoin memes, the menu also boasts dishes such as the highly praised Dogedog, Crypto Cuban sandwich, SHIBA shrimp cocktail, DeFi caesar salad, and the Bitcoinana split.
This isn't the first time the beloved Dogecoin has been affiliated with hot dogs. American meat manufacturing giant Oscar Meyer auctioned off a single pack of "Hot Doge Wieners" via eBay back in August.
According to the restaurant's owner Ricardo Varona, Crypto Street Restaurant accepts all digital assets for food payments.
In an interview with the Tampa Bay Times, Varona said that his 24-year-old son is the person who first introduced him to crypto a few years back. He wasn't a fan of the sector at first, over time, however, he warmed up to the idea of owning cryptocurrency assets and initially considered launching a restaurant franchise that accepted payment through crypto.
After the devastating pandemic hit and supply chain issues became apparent, Varona decided to alter his plan to launch a single themed venue as opposed to a chain.
"I kept thinking I want to do something different, something fresh, and I kept thinking about crypto… I calculated what it would be to do something new, cut ties with the franchise, and started working on Crypto Street."
Varona said that the restaurant can accept crypto payments via a merchant account or peer-to-peer where payments go directly to his wallet.
"So far we have had a few transactions in cryptocurrency, though a lot of people are interested in using it. There are also some people who just sold it or want to hold it in the long-term instead. But a lot of people understand that using it adds value," he said.
Five-Star Idea
In its short time being open, the cryptocurrency-themed restaurant has been reviewed favorably online.
"Pretty cool place! Excellent decoration, great menu options, and super friendly staff. Owner is on top of everything and will gladly give you a tour of the thematic restaurant and explain how the crypto payment system will work," says the review from elite Yelper "Eduardo F."
On top of selling deliciously creative food, Varona emphasized his goal in opening Crypto Street Restaurant.
"I'm not trying to sell you something—I mean, yeah my food—but I want to show you how you can get some money and learn something. Look into it and take your time. Because then you can see for yourself when they actually boom, that they can be something."
For more stories like this, Florida Insider is your source for all things Florida. From business to nature, to sports and more, we have it all. Easy to read content at the palm of your hands and covering stories that matter.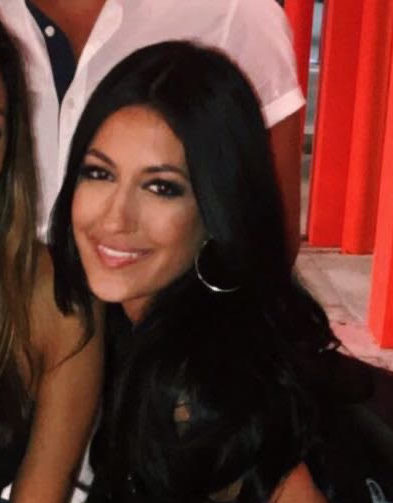 Born and raised in South Florida, Krystal is a recent graduate from the University of Miami with professional writing experience at the collegiate and national news outlet levels. She's a foodie who loves all things travel, the beach, & visiting new places throughout Florida.