Romantic Restaurants – Couple cheering glasses at dinner table – Courtesy: Shutterstock – Image by Aleksandar Milutinovic
Good news! The most romantic restaurants in Florida have been chosen by Yelp in case you weren't satisfied with your Valentine's Day dinner plans.
First off, date nights don't always have to take place at night. The most essential thing is to spend quality time with others while engaging in shared meaning, which can be done at any time and on any day. A happy, healthy relationship requires spending two hours a week on dates, according to research from the Gottman Institute. Lucky for you, we have a list of fun date night spots.
Based mostly on the number of user-generated reviews using terms like "romantic," "date night," and "valentine" for each business, Yelp analysts identified the most romantic restaurants. Additionally, restaurants that are not part of a significant national chain were listed.
Here are the most romantic restaurants in the Sunshine State, according to Yelp.
Pane & Vino in Miami Beach
Collage Restaurant in Saint Augustine
Firefly in Panama City Beach
Lagniappe in Miami
Bunbury in Miami
Pia's Trattoria in Gulfport
Dada in Delray Beach
Orsay in Jacksonville
Yah Mon in Tampa
Prato in Winter Park
Le Patio in Wilton Manors
Mandolin Aegean Bistro in Miami
Vero Italian in Miami
Cafe Seville in Fort Lauderdale
Chef Adrianne's Vineyard Restaurant & Bar in Miami
La Brochette Bistro in Cooper City
OLIVIA in Tampa
Ciro's in Tampa
Osteria Vecchio Piemonte in Miami
Capriccio Ristorante in Pembroke Pines
Stories that matter are our priority. At Florida Insider, we make sure that the information we provide our readers is accurate, easy-to-read, and informative. Whether you are interested in business, education, government, history, sports, real estate, nature or travel: we have something for everyone. Follow along for the best stories in the Sunshine State.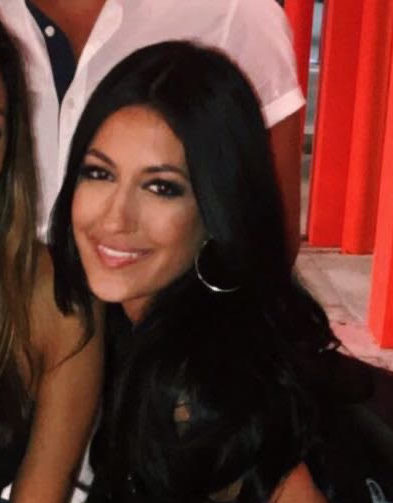 Born and raised in South Florida, Krystal is a recent graduate from the University of Miami with professional writing experience at the collegiate and national news outlet levels. She's a foodie who loves all things travel, the beach, & visiting new places throughout Florida.