General view of the Universal Studios Florida theme park – Courtesy: Shutterstock – Image by Kamira
Aside from its beautiful beaches, nonstop sunshine, and top-of-the-line theme parks, one of Florida's biggest downsides is that there's never a bad time to visit. The weather is nice and warm which means you'll never have to worry about your plans being ruined by a snowstorm.
However, Florida does have some foul weather concerns of its own: muggy, buggy, incredibly hot summers; random afternoon thunderstorms; and of course, hurricanes. There are several tourist seasons to account for as well, in addition to a surge in prices on trip necessities such as tickets, rental cars, hotels, and flights when demand is at its highest.
All in all, the best time to visit Florida depends on your specific goal–the destination and exact purpose of your trip, plus your budget, itinerary, heat tolerance, and more. The bottom line is that your Florida vacation can be the trip of your dreams, as long as you plan accordingly.
Best Time to Visit Miami
Who can resist a trip to Miami? On top of its one-of-a-kind beaches, the Magic City has a vibrant nightlife like no other. Fewer crowds and more pleasant temperatures can be found during the spring. Plenty of events such as Miami Fashion Week, Ultra Music Festival, and the South Beach Wine & Food Festival come during this season.
Miami is known to be a bit busy in the summer, yet still manageable, so plan a trip when school is out so you can get your tan on and sizzle on South Beach like a crispy tostón.
Winter is a wonderful time to visit the Magic City as humidity is low and temperatures are mild, but many people seem to agree, so you have peak hotel pricing and crowds to compete with. Still, it's worth attending Art Basel or a Miami Heat game.
Even though August is one of Miami's hottest months, it is the only month when Miami's Restaurant Months, Spa Months, and Hotel Months overlap, so you can indulge in some of the city's best hotels, restaurants, and spas at a fraction of their usual price.
Best Time to Travel to the Florida Keys
The Florida Keys are one of the nicest places to visit in Florida. This subtropical delight has a peak tourist season that begins right after Christmas and lasts until around May. During the winter, there is a small chance of rain and high temperatures usually linger around the 70s.
The average high temperature in July is a manageable 86°F, and crowds and hotel rates drop from May through September. However, keep in mind that the Atlantic hurricane season lasts from June 1 to November 30 (the peak months for the Keys are August, September, and October), so there's a chance that a storm could form and ruin your plans. Summer might be a fantastic time to get deals if you don't mind a little heat and humidity.
For some extra fun in the Florida Keys, plan your visit around these months to coincide with the Original Marathon Seafood Festival (March), the 7 Mile Bridge Run (April), the Key Lime Festival (June/July), Hemingway Days (July), the Key West Brewfest (September), or Fantasy Fest (October).
Best Time to Visit Florida's Theme Parks
Summer is the usual off-season for most of the Sunshine State, due to the extra-hot weather and potential for thunderstorms, but theme parks and beach towns are an exception.
Walt Disney World is a beloved tourist destination year-round; it is rare to find a day when you won't come into contact with large crowds and long lines at the popular resort. However, there are some months that are a bit less crowded than others–January, February, and mid-August when kids are heading back to school and the weather is the hottest it gets.
Families may find it convenient that school is out, but summertime theme park visits guarantee extremely long ride wait times in uncomfortably hot weather. It's fun to go during any holiday since you can see how the parks are decorated for celebrations like Halloween and Christmas, but you'll also run across particularly large crowds who are eager to take in the festive atmosphere.
Winter in Florida is the greatest time to visit Disney if you prefer cooler weather, but keep in mind that crowds are nearly impossible to avoid.

Are you interested in Florida travel? For stories like this and much more: Florida Insider is dedicated to educating, entertaining and informing its readers about everything Florida. Easy to read content at the palm of your hands and covering the stories that matter.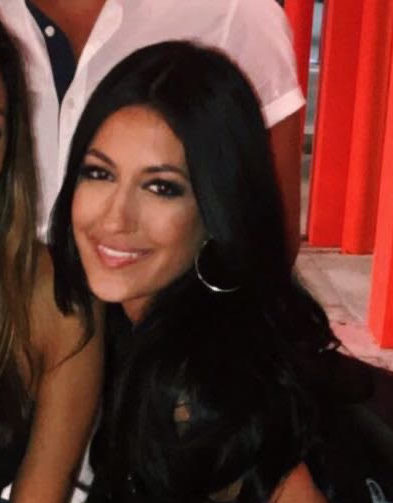 Born and raised in South Florida, Krystal is a recent graduate from the University of Miami with professional writing experience at the collegiate and national news outlet levels. She's a foodie who loves all things travel, the beach, & visiting new places throughout Florida.