Rare orange lobster, as depicted, found at Red Lobster restaurant – Courtesy: Shutterstock – Image by tejas872
Red Lobster is famous for its delicious seafood dinners that gave the restaurant its iconic name. Cooking up the marine crustaceans in just about any preparation possible, the main ingredient in the beloved chain restaurant's kitchen is, of course, fresh lobster.
But this week, the Red Lobster team at a Hollywood, Florida restaurant found a shocking surprise in their food shipment: a one-in-thirty-million crustacean, now affectionately known as Cheddar after the restaurant's fan-favorite Cheddar Bay Biscuits.
"Sometimes ordinary miracles happen, and Cheddar is one of them," said Mario Roque, a manager at the Florida Red Lobster, who led Cheddar's rescue.
While most lobsters typically have a darker exterior with shades of browns, greys, and some hues of red, Cheddar is a bright orange color.
Cheddar's orange shell is caused by a rare genetic mutation that causes it to produce more of a particular protein than regular lobsters. Since their bright coloring makes them so easy to spot amongst predators, these rare lobsters hardly survive in the wild.
As soon as the team at Red Lobster saw the bold lobster, they worked diligently to keep her off the dinner plate, looking for a place where she could be shared with the world in a safe environment.
"A group of incredible people helped us make this possible," says Roque, who spearheaded the saving of the lobster, with assistance from his team and the staff of Ripley's Aquarium of Myrtle Beach.
Red Lobster reached out to Ripley's Aquarium in Myrtle Beach and the tourist attraction agreed to take in the unique crustacean.
"Here at Ripley's, we take pride in honoring all of the unusual curiosities the world has to offer and when Red Lobster reached out about an orange lobster they had in their possession, Ripley's Aquarium of Myrtle Beach answered the call and happily welcomed the extraordinary crustacean to her new home this week," Ripley's said.
Two members of Ripley's husbandry team traveled to the Sunshine State and carefully packed up Cheddar for her drive to Ripley's Marine Science Research Center, a state-of-the-art research and quarantine facility. Cheddar is currently there getting acclimated.
Beginning on July 20, visitors can take tours of the Marine Science Research Center where they can learn about animal care, conservation activities, and meet Cheddar.

Make sure you are staying up-to-date with the latest and most important Florida news with Florida Insider. Whether you are interested in business, education, government, history, sports, real estate, nature, weather, or travel: we have something for everyone. Follow along for the best stories in the Sunshine State.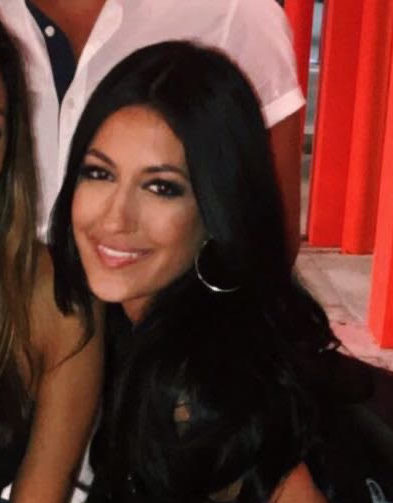 Born and raised in South Florida, Krystal is a recent graduate from the University of Miami with professional writing experience at the collegiate and national news outlet levels. She's a foodie who loves all things travel, the beach, & visiting new places throughout Florida.