A look inside the interior of Columbia restaurant in Tampa's Ybor City — Courtesy: Shutterstock — Sharkshock
In addition to being the oldest restaurant in Florida, The Columbia Restaurant in Ybor City also has the title of largest Spanish restaurant in the world.
Casimiro Hernandez, Sr. opened the Columbia Restaurant in 1905, and it has been a family-run business for five generations. This Tampa institution has been serving up family recipes and customs for 118 years, which is a difficult task to match.
Nowadays, Florida is home to two Columbia Cafes and five Columbia Restaurants, including one in Celebration close to Walt Disney World. Of course, nothing compares to dining at the original if you reside in Orlando and are up for a day trip to Tampa.
With his four children, Casimiro Hernandez, Sr. traveled from Cuba to Tampa, Florida in search of a better life.
"Inspired by the opportunities in Ybor City, Tampa's cigar-producing Latin Quarter, he saw a prosperous future in the Florida sunshine," the website reads. "No stranger to hard work, Casimiro Sr. spent years working at the Florida Brewery on Fifth Avenue, until he glimpsed a new opportunity to sell beer at an Ybor City spot called Saloon Columbia."
He assisted in the opening of the 60-seat corner cafe in 1903, which immediately became into a popular hangout for local cigar workers. The cafe changed its name to Columbia Restaurant two years later. According to the company, it was a popular hangout for local cigar workers where they could relax, enjoy Spanish and Cuban dishes, or pick up a Cuban Sandwich to eat at work.
The first Columbia Restaurant opened in Ybor City in 1905 at the intersection of 22nd Street and 7th Avenue. With a total area of 52,000 square feet, it can currently accommodate 1,700 guests in 15 dining rooms.
The restaurant, which is situated at 2117 E. 7th Ave., spans a full city block and offers a menu that combines Spanish and Cuban cuisine.
The Columbia is a member of the 1905 Family of Restaurants, a group of eateries in Tampa that also includes Ulele, Goody Goody, Casa Santo Stefano, and Café Con Leche. In Sarasota, it also owns Cha Cha Coconuts.
At 649 Front St. in Celebration, the Columbia Restaurant debuted its Orlando facility in 1997, a short drive from Walt Disney World and Universal Studios.
Here are some of the delicious items on the family recipe menu:
The 1905 salad: Crisp iceberg lettuce with julienne of baked ham, natural Swiss cheese, tomato, olives, grated Romano cheese, Lea & Perrins Worcestershire sauce and their famous garlic dressing
Spanish Bean Soup: Garbanzo beans simmered with smoked ham, chorizo sausage and potatoes in a delicious broth of chicken and ham
The Original Cuban Sandwich: Named "Best Sandwich in Florida" by Food & Wine Magazine; you just have to try it
Paella: Shrimp, scallops, calamares, clams, mussels, chicken, pork, Spanish onions, ripe tomatoes, green peppers and fresh garlic, all baked in a paella pan with Spain's best Valencia rice
Empanadas de Picadillo: Spiced ground beef, garlic, tomato, onions, raisins and olives, wrapped in two pastry turnovers
White Chocolate Bread Pudding: White chocolate, La Segunda Central Bakery Cuban bread, Sunny Florida Dairy milk and Florida eggs, topped with a rich Bacardi rum sauce
Like what you see? Click here for more stories about everything Florida. Florida Insider is dedicated to educating, entertaining, and informing its readers about everything in Florida. Easy to read content at the palm of your hands and covering the stories that matter.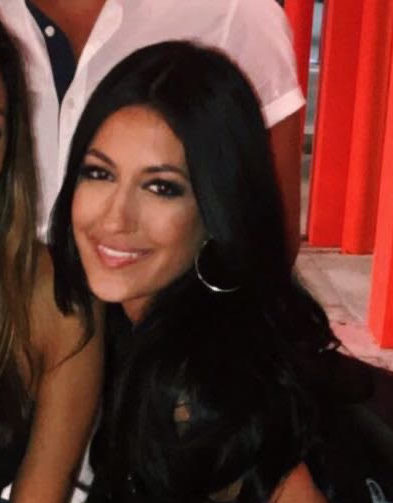 Born and raised in South Florida, Krystal is a recent graduate from the University of Miami with professional writing experience at the collegiate and national news outlet levels. She's a foodie who loves all things travel, the beach, & visiting new places throughout Florida.