Coral Castle – Courtesy: Shutterstock – Image by Madhu Koneru
Most know Florida for its world-class theme parks, beautiful beaches, and hot weather, but do you know about its haunted dolls and castles? Florida is home to quirky, bizarre, and just plain unusual tourist attractions. These spots may not attract the millions of tourists that run to Disney, but they have certainly earned their fame. Consider this list of tourist attractions if you want to take a funky little detour on your next Florida visit.
1 of 10
Weeki Wachee Springs State Park – Spring Hill
There is a magical hidden gem in Florida where mermaids rollick in crystal clear waters and lure tourists with their siren songs. Open since 1947, Weeki Wachee Springs is the deepest freshwater cave system in the U.S. Named by Seminole people who lived in the area, Weeki Wachee's mermaids have provided guests with fun performances and daily shows, ranging from classics like The Little Mermaid to underwater stunts like drinking and eating. In addition to the mermaid sightings, visitors can explore the Weeki Wachee River on a paddleboard or kayak and swim, snorkel, and slide at the Buccaneer Bay water park.
2 of 10
The Big Orange – Melbourne
The orange is Florida's official state fruit, and those driving through Melbourne, Florida can get a view of a gigantic concrete one sitting on the side of the road! Built in 1967, the "Big Orange" has a massive diameter of 15-feet and at one time served as a juice stand for Melbourne tourists. Throughout the years, the Big Orange has received some new coats of paint and currently sits on the grounds of a local chapter of the Disabled American Veterans organization.
3 of 10
Big Betsy the Lobster – Islamorada
At Rain Barrel Village, located in the Florida Keys, guests can shop for crafts, art, clothing, and jewelry, but the real hidden (or more like in your face) treasure is the 30-foot-tall, 40-foot-long Spiny Lobster that stands at the entrance. Big Betsy's intricate details make her look incredibly realistic, but don't let that scare you! Sculptor Richard Blaze spent five years assembling and painting the biologically accurate lobster in the 1980s. The giant crustacean and her twelve legs are made out of fiberglass. She's very easy to point out as she sits right off the Overseas Hwy and loves posing for selfies.
4 of 10
Coral Castle – Homestead
Ed Leedskalnin built the Coral Castle, but no one knows how he did it. Leedskalnin, who lived in the Castle until his death in 1951, never revealed how he constructed the walls, sculpture garden, and furniture from hundreds of tons of limestone rock that formed from coral. According to local legend, Leedskalnin worked throughout the night and did so without any large machinery or secondary help. After inhabiting the Coral Castle, visitors were allowed to tour the grounds for a low price of 10 cents. Today, those seeking the secrets of the castle can take a guided or self-guided tour in an attempt to solve the mystery.
5 of 10
The Fountain of Youth – St. Augustine
Tales of the life-sustaining Fountain of Youth have been around for centuries. The mythical spring was even around before Juan Ponce de Leon landed in Florida in 1513 in search of eternal youth. Ponce de Leon's Fountain of Youth Archaeological Park in St. Augustine is the original site of the nation's oldest city. Visitors can drink from the fabled fountains and learn about the Europeans and Indigenous peoples who inhabited the area, making it one of Florida's most historic tourist attractions yet.
6 of 10
Robert the Doll – Key West
If you enjoy seeing spooky, possibly possessed artifacts, you can find one in Key West! Robert the Doll sits safely inside a glass case at the Fort East Martello Museum. He once belonged to a young boy named Robert Eugene Otto. The doll was said to have supernatural abilities and has been seen changing his facial expressions, heard laughing, and causing mischief and misfortune on those in his presence. Those who have visited the museum where Robert now "lives" have even reported camera issues when trying to photograph the haunted doll.
7 of 10
International Independent Showmen's Museum – Riverview
The International Independent Showmen's Museum lets guests explore a bygone era of traveling circuses, Wild West shows, and carnivals. The museum has a huge collection of memorabilia along with photographs and artifacts from shows that raveled across the U.S. throughout the 19th and 20th centuries. Sequined costumes, carnival games, circus wagons, and even antique midway rides are endless throughout the exhibits. Both guided and self-guided tours are offered. The museum is only open on select days so be sure to check the hours before visiting.
8 of 10
Monument of States – Kissimmee
The Monument of States is a sculpture signifying the unification of the states after the devasting attack on Pearl Harbor on December 7, 1941. Rocks from every state were used to construct the monument. Dr. Charles Bressler-Pettis conceived the 50-foot-tall pyramid-like structure and it is said that part of his remains was buried within the monument after his death in 1954.
9 of 10
Skunk Ape Research Headquarters – Ochopee
This began as the office of Jack Shealy's Trail Lakes campground until his brother, Dave, decided to search for a Florida version of Bigfoot called the Skunk Ape. A petting zoo and fun exhibits make the Skunk Ape Research Headquarters one of Florida's must-see tourist attractions, even for non-believers.
10 of 10
Ulele Fairyland Figures – Tampa
If you visit Tampa's Ulele restaurant, you might catch a glimpse of fairytale figures on display. These figures were once part of a magical theme park called Fairyland. The amusement park was attached to the Lowry Park Zoo and was free to enter, but closed when the zoo underwent renovations during the 1980s. After sitting in storage for a long while, beloved characters like the Three Little Pigs, Humpty Dumpty, and the Fairy Godmother found a new home at Ulele. Those visiting can see the figures as they are stationed around the building's exterior.
Stay weird, Florida.
Like what you see? Click here for more stories about everything Florida. Florida Insider is dedicated to educating, entertaining, and informing its readers about everything in Florida. Easy to read content at the palm of your hands and covering the stories that matter.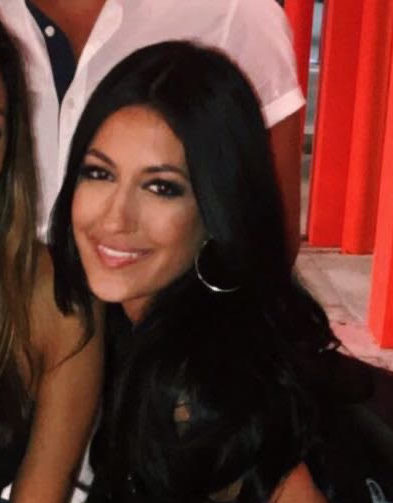 Born and raised in South Florida, Krystal is a recent graduate from the University of Miami with professional writing experience at the collegiate and national news outlet levels. She's a foodie who loves all things travel, the beach, & visiting new places throughout Florida.