Bitcoin – Courtesy: Shutterstock – Image by Andrew Angelov
As the days go by, the Magic City is looking more and more like the next Silicon Valley, and the City of Miami is embracing these changes head-on.
Miami will be debuting a cryptocurrency this summer with the goal of helping raise additional funding for local endeavors.
Officials say the cryptocurrency, MiamiCoin (MIA), will help the city expand its economy and generate major revenue.
Miami Mayor Francis Suarez stated that "the city of Miami could end up making millions of dollars as a result of the popularity of MiamiCoin, because obviously, Miami has now become, the bitcoin capital of the world."
"And we are focusing on differentiating our economy by creating a new wave of technology products that will encourage people to move to Miami and be part of our technology ecosystem," he continued.
Miami is working with CityCoin, a company that develops cryptocurrency for municipalities, in order to launch the new digital token. The Miami-specific currency will be the first of its kind and be available for digital mining on August 3.
According to CityCoin's official website for MiamiCoin, "MiamiCoin is the first CityCoin to market, [and is] built to support the Magic City while rewarding its holders through the Stacks Protocol."
"The city of Miami can elect to use its growing crypto treasury to benefit the city and its constituents — think new public spaces, improvements to infrastructure, hosting city events, recruiting startups, and more," said CityCoin.
MiamiCoin can be bought or mined by those who would like to support the city and receive income in crypto form from the stack protocol. By using the stack protocol, MiamiCoin benefits its holders by allowing them to collect and generate income.
The website states that anyone can compete to mine MiamiCoin by forwarding their STX tokens through the protocol. Thirty percent of miners' forwarded STX will be directed to a wallet reserved specifically for Miami, and the remaining seventy percent can be stacked to yield BTC and STX.
For those who are unaware of what bitcoin is, it is a virtual or digital currency that was created in 2009. The currency uses "peer-to-peer technology to facilitate instant payments." Mayor Francis Suarez has been an advocate for pushing cryptocurrency and bitcoin in Miami.
News of Miami's first-ever form of cryptocurrency comes after Suarez's push, as well as the NBA's recent approval to name the American Airlines Arena the FTX Arena.
This comes just months after Miami hosted the biggest cryptocurrency conference to date, Bitcoin 2021, where the biggest names in tech, such as Square and Twitter co-founder and CEO Jack Dorsey, were headline speakers.
For more information on MiamiCoin, click here.

Stories that matter are our priority. At Florida Insider, we make sure that the information we provide our readers is accurate, easy-to-read, and informative. Whether you are interested in business, education, government, history, sports, real estate, nature or travel: we have something for everyone. Follow along for the best stories in the Sunshine State.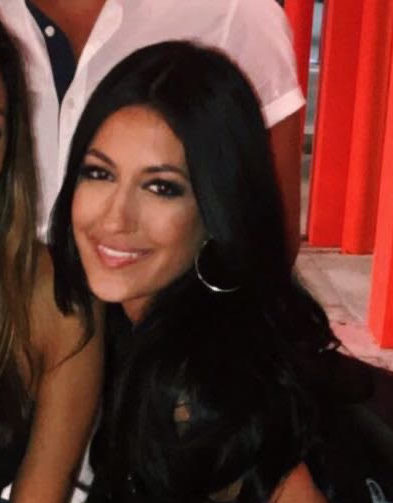 Born and raised in South Florida, Krystal is a recent graduate from the University of Miami with professional writing experience at the collegiate and national news outlet levels. She's a foodie who loves all things travel, the beach, & visiting new places throughout Florida.