Jousting at Florida Renaissance Festival – Courtesy: Shutterstock – Image by Sunshower Shots
In its thirty-season history, the Florida Renaissance Festival recently experienced its most incredible year. After a one-year hiatus due to the pandemic, ticket sales were better than ever, with organizers reporting over 100,000 attendees. Additionally, a record number of first-timers attended the festival, which is encouraging for the future of the medieval celebration.
So why is this year's Florida Renaissance Festival different from previous years?
"We like to keep things fresh for the regulars, especially those season pass holders who come seven, eight or nine times [per season]," Bobby Rodriguez, the festival's founder and producer, tells Miami New Times over Zoom. "We want to give them a reason to come back. The last thing we want to hear from the patrons that come to the Renaissance Festival is that it's the same thing every year."
The festival's expansion from seven to eight weeks is among the most noticeable changes. It will take place in Quiet Waters Park in Deerfield Beach from February 4 through March 26, and week eight will have a theme, just like all the other weeks: a Mad Hatter's Circus. The new Lewis Caroll-inspired event joins many others, including Steampunk & Time Travelers, Wizarding World's Faire, Barbarians & Dragons, Pirate Invasion, and Highland Fling.
"Our line is that the Florida Renaissance Festival is between myth and history," Rodriguez says. "We're not just trying to be historically correct. We also want to bring in myths like fairies and magic. We started doing that ten years ago, and people really bought into it. A lot of the themes have nothing to do with the renaissance, but that's what people wanted."
This year's makeover of the festival's layout is another new addition. With the new stages, signs, and decorations the festival has been constructing throughout the summer, anticipate new walkways. Rodriguez is conscious of the potential for backlash when unveiling a brand-new layout because there was some opposition the previous time the festival underwent a significant revamp.
"I thought it was awesome and would work great, but people just hated it," Rodriguez says of the previous redesign. "Some people like to know that the music stage will be there when they turn the corner. I'm crossing my fingers that after 30 years of experience, I won't make as many mistakes as I did years ago."
But don't anticipate the festival getting a major makeover. Regulars will be pleased to hear that the event's more well-liked features will not change.
The festival's most well-liked attraction, the jousting show, will still take place three times daily. With its adult-oriented comedy performances, including the brand-new "Filthy Irish Pub Stories," the R-rated tent will once again draw large crowds. In the Tomato Torture game, you can still fire Captain's Cannons and fling tomatoes at the insult-hurling opponents. As always, turkey legs will be available for purchase; otherwise, it wouldn't be a true Renaissance Festival.
Only crème brûlée will be sold at Chateau Hibbele if you're seeking something sweet to eat. According to Rodriguez, the first-time vendor will burn the sugar on top of the traditional French delicacy using a dragon-head lighter to achieve the proper caramelized effect. Other noteworthy desserts include the ice cream and cereal puffs that Shawn Grissom (also known as Magical Desserts and Drinks) smokes with nitrogen and the booze-infused cakes that Spirited Slices make.
While not required, costumes are usually recommended, not that attendance needs much persuading. To attend the festival, more individuals than ever are dressing up.
"It got to the point seven or eight years ago when we had all our performers wear badges so that you'd know they were part of the show. But the badges didn't help much," Rodriguez says. "A big percentage of patrons dress up. They don't need much of an excuse to wear a costume."

Florida Renaissance Festival: Saturday, February 4, through Sunday, March 26, at Quiet Waters Park, 401 S Powerline Rd., Deerfield Beach; 954-776-1642; ren-fest.com. Daily tickets cost $14 to $32; children 5 and younger get in free.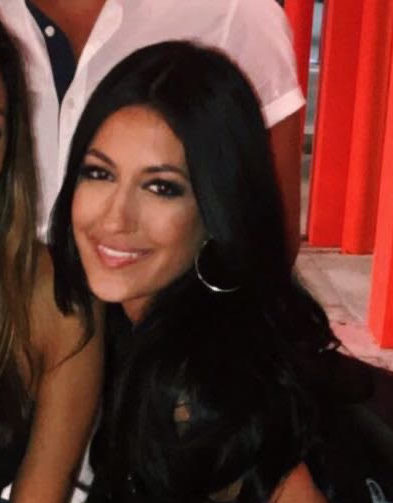 Born and raised in South Florida, Krystal is a recent graduate from the University of Miami with professional writing experience at the collegiate and national news outlet levels. She's a foodie who loves all things travel, the beach, & visiting new places throughout Florida.