Star Wars: Rise of the Resistance, Disney World Hollywood Studios – Courtesy: Unsplash – Image by Brian McGowan
Today isn't just any other day at Walt Disney World's theme park resort in Orlando, Florida. Star Wars: Rise of the Resistance, the combined trackless dark ride, has been giving thrill-seekers an experience like no other since its debut at Disney's Hollywood Studios in late 2019. Now, Disney is changing the way riders access the marquee attraction.
Instead of having to utilize the My Disney Experience app either early in the morning or late in the afternoon to secure a boarding pass, those who dare to ride will now be able to queue up in the standby line as they do at every other attraction in the park. This is a big step for an iconic ride that doesn't usually have the capacity to fit everyone who wants to ride on any given day. At first, the shift away from the virtual queue didn't make much sense, but with the arrival of the pay-per-ride Lightning Lane platform, it's all falling into place. Disney's repurposed tourist spot is about to become a goldmine.
Pay-Per-Ride?
Disney World has been making some major moves this summer in an attempt to make its parks more exclusive (or pricier in other words). Diehard Disney fans are not happy about this as the FastPass system used to be freely available to all park guests.
Guests will now have to pay $15 per day for access to the rebranded Lightning Lane express cues, which is part of the new Genie+ premium offering that is set to kick in soon. Then, we get to a selection of top attractions under the Lightning Lane banner. For this, guests will be required to pay up for a single ride. Disneyland Paris had already introduced a similar pay-per-ride system for access to the express Premier Access lines. Prices per ride ranged from $9 to $18. Rise of the Resistance is going to push the limits of how much Disney can charge for Lightning Lanes.
For visitors, time is money. When the standby line transitions from 30 minutes to 200, riders won't flinch at paying an extra $20 to $30 to experience the next-level attraction. Annual passholders may be more hesitant to pay up for access, but non-regulars who pay as much as $143 for a one-day ticket may be more open to paying for Genie+ and select Lightning access.
It's simple tourist math. If you're already paying $143 for a 10-hour day at Disney's Hollywood Studios, paying an extra $30 to ride the park's most jaw-dropping rides and save some time in the process might not seem so bad. Especially when the standby line for Rise of the Resistance will be the slowest moving line throughout the entire resort.
Today may seem like any other Disney World day, but business-wise it's huge. Even though most major theme parks have premium-priced access to express cues, it could be a gamble for Disney. We can't wait to see how Lightning Lane prices play out over time, especially since guests will be willing to pay more the longer the wait times are.
In reality, the company is making up for lost time. Disney is late to the premium-queue game, and we can almost guarantee that they are going to make a lot of money this way.
Are you interested in Florida travel? For stories like this and much more: Florida Insider is dedicated to educating, entertaining and informing its readers about everything Florida. Easy to read content at the palm of your hands and covering the stories that matter.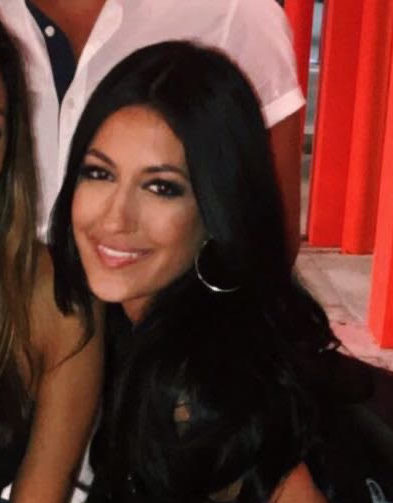 Born and raised in South Florida, Krystal is a recent graduate from the University of Miami with professional writing experience at the collegiate and national news outlet levels. She's a foodie who loves all things travel, the beach, & visiting new places throughout Florida.