Miami, FL — Courtesy: Shutterstock — Bogdan Dyiakonovych
For the third consecutive year, Mindbody has ranked Miami as America's healthiest city, followed by Los Angeles and San Diego. Mindbody, the leading experience technology platform for the wellness industry, conducts an annual Wellness Index that aims to provide a holistic view of wellness across the U.S. Several factors are considered, including stress levels, workout habits, commitment to sufficient sleep, spirituality, connection to community, and other wellness behaviors and attitudes.
To calculate its findings, Mindbody surveyed 16,000 adults in the U.S.'s most populated cities and ranked those from healthiest to least healthy through a proprietary scoring algorithm.
"For the third year in a row, Miami residents continue to prove their impressive dedication to health and wellness," said Josh McCarter, Mindbody CEO. "Through Mindbody's annual ranking of the Healthiest Cities in America, we aim to provide a detailed glimpse into the health and wellness of America's largest urban centers. As the wellness industry comes together to rebound, almost 80 percent of people agree that wellness is more important than ever. And, with that, we are seeing the definition of wellness change as Americans place more emphasis on non-physical dimensions of wellness, such as mental, social, and intellectual. Miami serves as an example of this evolution with the highest number of residents that feel connected to their community, which is a strong component of social wellness."
According to Mindbody, the Magic City "has the highest number of residents who engage in exercise at least once a week (over 80 percent) and do so for at least 90 minutes a week (over 56 percent)." Working out in the evening is an extremely popular activity for Miami residents, earning the Magic City the title of "most likely to book an evening workout" in the recently released 2021 ClassPass Fitness & Beauty Trends.
South Florida residents are also ranked as the most well-rested, least stressed, and most connected to their community.
Mindbody took a look at the following nine factors when measuring a city's wellness:
How much residents exercise
How stressed they are
The amount of rest they get
How many of them smoke
How much alcohol do they drink
Their body mass index
How close they are to friends and family
How connected they feel to their communities
Whether they feel spiritually fulfilled
Four of the healthiest cities in the country hailed from California. Los Angeles earned the second spot on the list, followed by San Diego in third place, San Francisco in sixth, and San Jose in seventh.
2022 Mindbody Wellness Index Top 10 Healthiest Cities in America:
Miami, Fla.
Los Angeles, Calif.
San Diego, Calif.
Atlanta, Ga.
Washington, D.C.
San Francisco, Calif.
San Jose, Calif.
Austin, Texas
Seattle, Wash.
Raleigh, N.C.
To view all 2022 Wellness Index resources, visit https://www.mindbodyonline.com/wellness-index.
Make sure you are staying up-to-date with the latest and most important Florida news with Florida Insider. Whether you are interested in business, education, government, history, sports, real estate, nature, weather, or travel: we have something for everyone. Follow along for the best stories in the Sunshine State.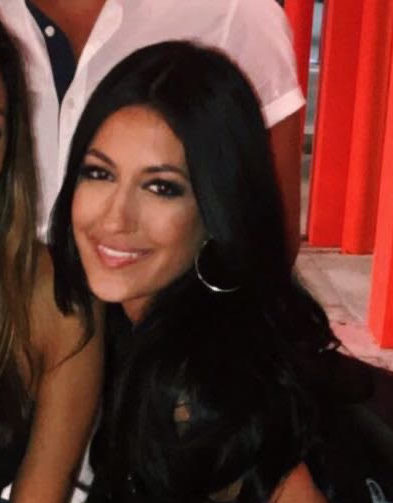 Born and raised in South Florida, Krystal is a recent graduate from the University of Miami with professional writing experience at the collegiate and national news outlet levels. She's a foodie who loves all things travel, the beach, & visiting new places throughout Florida.