United States Supreme Court building — Courtesy: Shutterstock — Steven Frame
On Thursday, the Supreme Court blocked the Biden administration from enforcing its vaccine-or-test requirements for large private companies but allowed a vaccine mandate to remain for medical facilities that take Medicaid or Medicare payments.
The rulings come three days after the Occupational Safety and Health Administration's emergency measure started to take effect.
The proposed mandate required that workers at businesses with over 100 employees must get the vaccine or submit a negative COVID-19 test weekly to enter the workplace. It also required unvaccinated employees to wear masks while indoors.
The OSHA ruling affects Biden's options for increasing the U.S.'s vaccination rate as the omicron variant has caused a surge in cases. According to the U.S. Centers for Disease Control and Prevention, just 63 percent of the country is fully vaccinated. Of that group, only 37 percent have received a booster shot.
"Although Congress has indisputably given OSHA the power to regulate occupational dangers, it has not given that agency the power to regulate public health more broadly," the court wrote in an unsigned opinion.
"Requiring the vaccination of 84 million Americans, selected simply because they work for employers with more than 100 employees, certainly falls in the latter category," the court continued.
Liberal Justices Sonia Sotomayor, Stephen Breyer, and Elena Kagan disagreed, writing that the majority has overthrown the power of the president, Congress, and OSHA without legal basis.
"In the face of a still-raging pandemic, this Court tells the agency charged with protecting worker safety that it may not do so in all the workplaces needed," they said in their dissent.
"As disease and death continue to mount, this Court tells the agency that it cannot respond in the most effective way possible. Without legal basis, the Court usurps a decision that rightfully belongs to others. It undercuts the capacity of the responsible federal officials, acting well within the scope of their authority, to protect American workers from grave danger," they wrote.
The decision is a triumph for 26 business groups and 27 Republican-led states that sued in an attempt to challenge the OSHA policy, stating it surpassed the workplace-safety agency's authority.
Florida Governor Ron DeSantis despaired earlier Thursday morning that the U.S. Supreme Court had not yet ruled on the legal challenges to the Biden administration's vaccine mandates for health care providers and large businesses—policies the governor is strongly against.
"For the Supreme Court not to have ruled on this—honestly, it's a little bit concerning, because this is not a very difficult decision…," DeSantis said during a press conference in Panama City.
"In Florida, what we said was nobody should be denied earning a living based on these jabs. That's your choice. It's a private choice. It is not something the government should be forcing," he said.
Several Florida businesses and suppliers have mixed opinions, with some moving forward with their own mandatory vaccination rules, such as requiring visible proof of vaccination for workers who do not want to wear masks. Others have taken a more cautious approach, focusing on gathering more information and utilizing masks, barriers, and social distancing throughout the workplace.
Meanwhile, COVID-19 cases have risen to 71,742 in the Sunshine State, based on data reported by the Centers for Disease Control and Prevention (CDC) on Wednesday.
Stories that matter are our priority. At Florida Insider, we make sure that the information we provide our readers is accurate, easy-to-read, and informative. Whether you are interested in business, education, government, history, sports, real estate, nature or travel: we have something for everyone. Follow along for the best stories in the Sunshine State.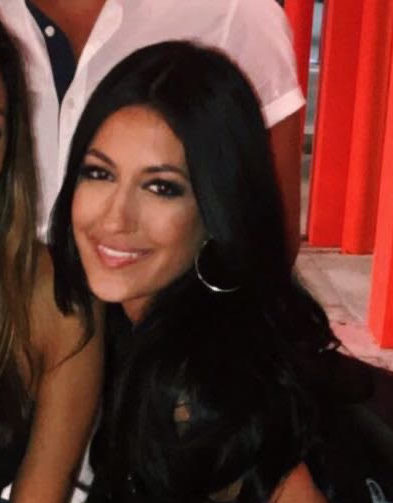 Born and raised in South Florida, Krystal is a recent graduate from the University of Miami with professional writing experience at the collegiate and national news outlet levels. She's a foodie who loves all things travel, the beach, & visiting new places throughout Florida.