Courtesy: Faena Miami Beach Hotel
Just when you thought 'Miamians' couldn't brag anymore about why people should take a trip down to South Beach… you thought wrong.
In its 33rd annual Readers' Choice Awards survey, Condé Nast Traveler released its top 10 favorite hotels in the U.S. voted by readers in 2020.
As if South Florida didn't already have sufficient travel spots to visit; you may now add the Faena Hotel Miami Beach to that list of places to go.
Making the top 10 on any list is quite impressive.
Top 5 even better.
No. 2 overall— Combine that with one of the world's most read travel news outlets and you're doing something right.
The annual list is voted on by readers who have visited and/or stayed at the hotels within that year. Considering 2020 has been filled with practically zero travel for most: making the list is that much more impressive.
In its description, Condé Nast had nice things to say about the Miami Beach gem.
"There's a bit of an Alice in Wonderland vibe to the Faena, and it carries through into the rooms—particularly with the smaller accents and pieces of furniture you'll find yourself "discovering" as your stay progresses," it says in the list.
But it doesn't stop there. Faena also came in at no.12 overall in the top 50 world list.
Click here to see what they had to say about the amenities, crowds, views, and yes—Wi-Fi.
Whether you're looking to soak in the sunny rays on the beach or pool, visit one of their award-winning restaurants, grab a drink, relax with a massage at the spa, or take a photo with the golden woolly mammoth skeleton on display—there's something for all visitors.
The Forbes Five-Star resort is set to reopen to the public on Oct. 29., later this month.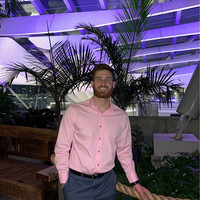 William is a South Florida native with professional experience writing at the collegiate and national news outlet level. He loves fishing, playing soccer and watching sports in his spare time and is a fan of all South Florida teams.