Falcon 9 Rocket launching from Kennedy Space Center early Tuesday, Oct. 6. Courtesy: SpaceX Twitter.
After weeks of scratched launches due to Florida's unpredictable weather patterns, SpaceX celebrated another successful Starlink launch into space on its Falcon 9 rocket from Cape Canaveral on Tuesday, Oct. 6.
The rocket launched from NASA's Kennedy Space Center at 7:29 a.m. EDT on Pad 39A containing another 60 satellites.
Starlink, a project by Elon Musk's SpaceX company, aims to provide high-speed internet worldwide by launching cost-effective satellites into orbit. The satellites are also said to eventually provide internet to remote areas with little to no existing broadband connection.
Coincidentally, the launch took place during the celebration of World Space Week which takes place from Oct. 4., through Oct. 10. According to the WSW website, the dates commemorate two significant happenings in space history:
October 4, 1957: Launch of the first human-made Earth satellite, Sputnik 1, thus opening the way for space exploration
October 10, 1967: The signing of the Treaty on Principles Governing the Activities of States in the Exploration and Peaceful Uses of Outer Space, including the Moon and Other Celestial Bodies.
The recent launch marks the 13th bunch of Starlink satellites into orbit to date. SpaceX was granted permission by the Federal Communications Commission to launch upwards of 12,000 satellites dating back to November 2018.
Nicknamed Tintin-A and Tintin-B, the first two satellites as part of the Starlink project were launched on Feb. 22, 2018 as "demonstration satellites." However, its first full-sized launch did not take place until May 23, 2019, which carried 60 of the same caliber satellites currently occupying air space.
The mission had previously been postponed four times within the last month dating back to Sept. 17., due to a slew of non-optimal weather, landing, and launching conditions.
SpaceX founder and CEO, Elon Musk plans to launch additional satellites exceeding its current contract with the FCC, of course seeking approval.
Despite the success Starlink missions have had, concerns have been raised by skywatchers and scientists claiming that bright-reflections off the panels of the satellites may affect space images and create a bothersome light-effect for humans on Earth in the future.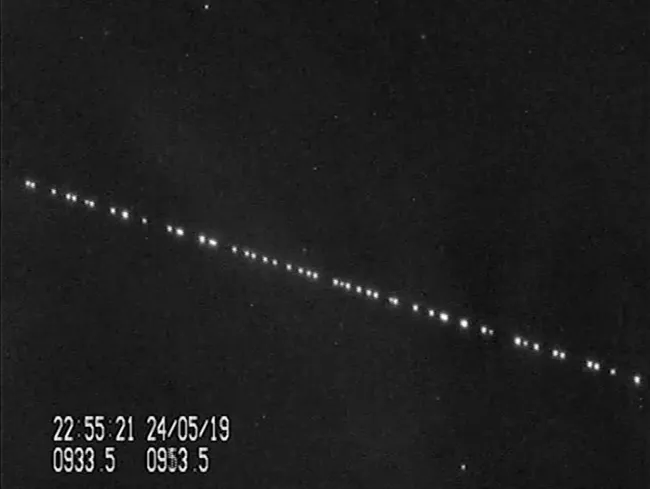 In the meantime, it is expected that the primary rollout of testing internet connections will begin sometime later this year.
If you would like to see the launch click here.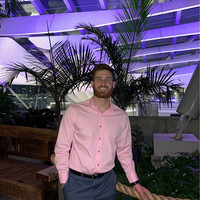 William is a South Florida native with professional experience writing at the collegiate and national news outlet level. He loves fishing, playing soccer and watching sports in his spare time and is a fan of all South Florida teams.