Tampa Skyline — Courtesy: Shutterstock — Sean Pavone
A luxury hotel brand is making its first Florida debut and will join downtown Tampa's bustling skyline.
The luxury hotel brand from Montage International announced on Wednesday that Pendry Hotel and Resorts is coming to Tampa's Riverwalk. A 37-story tower is scheduled to open in 2024 where Trump Tower Tampa failed to be built back in the 2000s.
However, the hotel isn't only for vacationers. The tower will also have residences on its top floors, and there will be 220 guest rooms and 207 Pendry Residences, according to the company.
Pendry currently has several locations across the country, including New York City, West Hollywood, Chicago, and Baltimore. "Pendry Tampa" would be the first location for the luxury hotel brand in Florida.
Developer Reid Boren stated that downtown Tampa's mesmerizing waterfront, growing art scene, local food hotspots, and sports teams drew the brand to the area. Two Roads Development, a South Florida-based real estate firm, is partnering up with Pendry to build the site at 100 Ashley Drive South.
"Tampa showed that there was opportunity. It's a growing, vibrant city and a great site," Boren said.
The hotel will be located on the same block where the 52-story Trump Tower Tampa was meant to stand over a decade ago but was stopped in its tracks as it failed to gain substantial financing amid the real estate market crash. At the time, many investors and condo buyers were upset about Trump's lack of involvement, claiming he was only in it for the name.
Pendry residences, available from one to three bedrooms, will range from $900,000 to $3 million, Boren said. Pricing reflects residents' access to hotel amenities and services.
"Residents will get to be the beneficiary of living in a full service five-star hotel atmosphere, while still having their own home," Boren said.
Condominiums will have private terraces and floor-to-ceiling windows, and residents will have exclusive access to a rooftop pool lounge. Staff will be dedicated to meet almost any need, such as property management and asset protection if a resident is away, and housekeeping. There will be a fitness center, spa, restaurant, lobby bar, cafe, and a designated kids zone available to residents and hotel guests. The tower will also have 11,000 square feet of meeting space.
The building's design incorporates Pendry's roots on the West Coast. There will be a use of greenery, light wood materials, and Gulf Coast style accents.
"It's California chic meets Florida," Boren said. "We look forward to introducing Pendry's signature style of service and innovative guest experiences to this thriving city."

Make sure you are staying up-to-date with the latest and most important Florida news with Florida Insider. Whether you are interested in business, education, government, history, sports, real estate, nature, weather, or travel: we have something for everyone. Follow along for the best stories in the Sunshine State.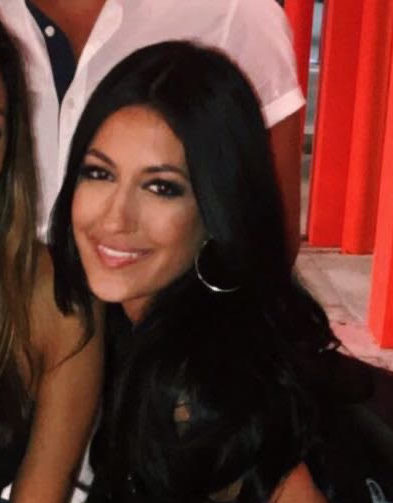 Born and raised in South Florida, Krystal is a recent graduate from the University of Miami with professional writing experience at the collegiate and national news outlet levels. She's a foodie who loves all things travel, the beach, & visiting new places throughout Florida.