Romantic beach trip – Key West Beach – Courtesy: Shutterstock – Image by Stockdonkey
Florida is a great destination for both romantic getaways for you and your significant other as well as fun excursions with your family and friends. The Sunshine State has a lot to offer, including wonderful beaches, outdoor activities, top-notch eating, and superb shopping. This is the best location to visit whether you want to relax on the beach, learn about the history and culture of a city, or explore the outdoors. This list contains some of our favorite locations in Florida, which has something for every kind of couple. There is never a better time to begin planning your next extended weekend getaway without a passport.
Rosemary Beach
This seaside community offers more than simply breathtaking white sand beaches. Consider playing a match or maybe just taking a few lessons at the Racquet Club, which is known as a haven for tennis enthusiasts. Rent bikes and ride through the quaint streets before hitting the sand if you'd prefer to take it easy.
Key West
Key West is the ideal location if you wish to wake up on an island. Take a tour train or trolley to learn about the history of this paradise of pastel hues, go to the beach for some sunbathing fun, or stop by the Green Parrot for beverages and live music.
Seaside
If your significant other enjoys movies like The Truman Show, this place might suddenly move to the top of your list of places to go. You should take in all the charm of this coastal town because it served as the backdrop for the cult classic. Rent bikes and ride through charming porches and vibrant exteriors, go to the beach, or go shopping all day.
Vero Beach
This relaxed tropical location has wonderful dining, shopping, and, of course, a ton of beach activities and excursions. Don't forget to take in Vero's abundant natural beauty while you're there, including the McKee Botanical Garden and the Indian River Lagoon.
Palm Beach
Even if Palm Beach isn't the most unexpected place on this list, it never lets you down. Come here for a great weekend trip that offers the best in food, shopping, and golf. Despite the abundance of things to do, don't forget to visit the stunning beaches, see the famous hotels, and ride the 5.5-mile Lake Trail.
New Smyrna Beach
If spending a day at the beach with no plans whatsoever seems like your idea of romantic, pack your beach bag and head over to New Smyrna Beach. Consider this the ideal sunny location for recharging, leisure, tanning, and surfing.
Naples
This town, which is situated on Florida's Paradise Coast, is a must-see for its happy hours, stunning sunsets, and adventurous excursions (boating, fishing, golfing, and more). Additionally, due to its proximity to the Gulf of Mexico, its waters are unmatched in terms of clarity. Naples also has a lot to offer for those who want to learn more about the local wildlife, from the Audubon Corkscrew Swamp Sanctuary to the Ten Thousand Islands National Wildlife Refuge.
St. Augustine
This beautiful location seems to simply get prettier with time. If you and your partner are history lovers, you'll feel like you've been transported back in time as soon as you arrive (and be sure to take a historic walking tour to learn all about its culture). The oldest city in the nation offers a wide range of outdoor pursuits, including shelling, golfing, and fishing in addition to dining and shopping.
Amelia Island
Stay for the chilled, laid-back ambiance, and come for the kilometers of stunning beaches. To experience the amazing biodiversity of the region, make reservations to visit the state parks, salt marshes, and maritime forests. If you would rather pamper yourself while on vacation, reserve a room at the Amelia Island Resort and make use of the tennis, golf, and several spa services.
Sarasota
If you and your partner are looking for an exciting and romantic getaway, consider adding a trip to Sarasota. The greatest method, in the opinion of many, to see this sanctuary of crystal blue waters is by boat, so get ready to cruise. Be sure to cross off the Marie Selby Botanical Gardens and The John and Mable Ringling Museum of Art from your list in addition to dining and shopping.
Anna Maria Island
You'll want to visit Amelia Island every year because of its laid-back atmosphere and 13 miles of stunning beaches. Spend a leisurely day at the spa, stroll around the neighborhoods lined with charming cottages, and pause for refreshments at a beachside café. Alternatively, visit Amelia Island State Park or Fort Clinch State Park to explore the island and its fauna (and discover more about its live oak trees).
Like what you see? Click here for more stories about everything Florida. Florida Insider is dedicated to educating, entertaining, and informing its readers about everything in Florida. Easy to read content at the palm of your hands and covering the stories that matter.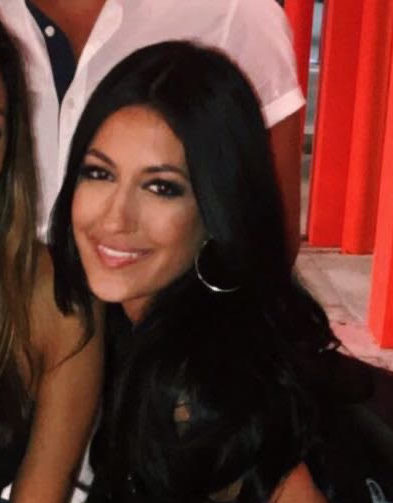 Born and raised in South Florida, Krystal is a recent graduate from the University of Miami with professional writing experience at the collegiate and national news outlet levels. She's a foodie who loves all things travel, the beach, & visiting new places throughout Florida.