2023 Honda NHL All-Star Game Event Schedule Announced – FLA Live Arena – Courtesy: Shutterstock – Image by Ben Ezra
According to Visit Fort Lauderdale and Florida Panthers' announcement yesterday, the 2023 Honda NHL All-Star Weekend will feature new events in South Florida.
Florida Panthers FTL Beach Sweep – Sunday, Jan. 29 at 9 a.m.
Prior to the Honda NHL All-Star Weekend, the Florida Panthers will organize the "Florida Panthers FTL Beach Sweep" on Sunday, January 29, to clean up the Ft. Lauderdale shorelines and raise environmental awareness among the coastal population. Fans and neighborhood residents are invited to participate in this voluntary project, which will start at 9 a.m.
City of Sunrise & Florida Panthers Hockey Festival – Tuesday, Jan. 31 from 5:30-8 p.m.
The City of Sunrise and Florida Panthers Hockey Festival will take place at Flamingo Park on Tuesday, January 31, from 5:30 to 8:00 p.m. Live music, food trucks, street hockey clinics, celebrity appearances, photo opportunities—including one with the Stanley Cup®—interactive games, chances to win prizes, and more are all part of this free community celebration. Fans can click here to register for a street hockey workshop that will be held on-site for kids up to age 14. The public is welcome to attend this program for free. For reminders and more information, kindly RSVP here. All visitors should park at FLA Live Arena. A free shuttle service will be offered.
Coral Springs Hockey Festival and Alumni Game – Wednesday, Feb. from 5-8 p.m.
Wednesday, February 1st, will see the Coral Springs Hockey Festival and Alumni Game at the Panthers IceDen. Before the Florida Panthers Alumni vs. NHL Alumni game at 8 p.m., food trucks, appearances, games, and more will start at 5 p.m. outside Panthers IceDen. The Florida Panthers Foundation will receive all ticket sales revenue. There will be a cap on the number of tickets sold for the Alumni Game, and all money raised will go to the Florida Panthers Foundation.
Three on-ice clinics (Learn to Skate, Public Skate, and Girls Try Hockey for Free) will also be held at the Panthers IceDen on February 1.
Saturday Sweat – Saturday, Feb. 4 from 9 a.m.-12 p.m.
At "Saturday Sweat," put on by Social Xchange and the Florida Panthers on Saturday, Feb. 4, fans can take part in a culturally relevant fitness experience next to the future Ft. Lauderdale War Memorial. These public exercise classes promote healthy lives for people of all ages. Top fitness instructors, a live DJ spinning R&B, Soca, and Afrobeat music, small businesses and minority-owned fitness and wellness merchants, and more will be featured in classes like HIIT Bootcamp, Soca Step Class, Neo Soul Yoga, Kids Cardio & Yoga, and more. Those who are interested in taking part can sign up here.
Meet the Mascots Breakfast – Sunday, Feb. 5 from 9:30-11:30 a.m.
A unique event will be held on Sunday, February 5 in support of the Florida Panthers Foundation. Limited tickets for the "Meet the Mascots Breakfast" are available, and it features Stanley C. Panther and other NHL mascots. Watch this space for further details.
Rain or shine, the aforementioned events will all go on as planned. For schedule updates and day-of information, please follow @FLAPanthers on social media, or go to FloridaPanthers.com/AllStar for the most recent information.
For information on when tickets go on sale for the 2023 Honda NHL® All-Star Weekend, click here. For more details on future events in South Florida before and during the 2023 Honda NHL® All-Star Weekend, fans can keep checking FloridaPanthers.com.
Visit FloridaPanthers.com/TicketCentral for information on future Florida Panthers events and ticket packages.
For more information on fan and media events for the 2023 Honda NHL All-Star Game, please stay tuned.
Like what you see? Click here for more stories about everything Florida. Florida Insider is dedicated to educating, entertaining, and informing its readers about everything in Florida. Easy to read content at the palm of your hands and covering the stories that matter.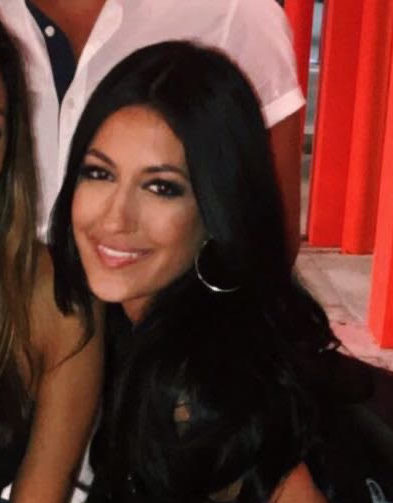 Born and raised in South Florida, Krystal is a recent graduate from the University of Miami with professional writing experience at the collegiate and national news outlet levels. She's a foodie who loves all things travel, the beach, & visiting new places throughout Florida.