Courtesy: Carousel Club Website
Carousel Club, the new outdoor entertainment spot at The Village at Gulfstream Park, is the latest close relative of The Wharf to pop up in South Florida. The only difference between the two is the horses, of course.
The 14,000-square-foot open-air lounge, which features two bars, a large tented space, a deck, and a spacious grassy lawn is now open for about 1,500 guests, day and night every weekend.
Named after the antique carousel that sits at the main bar and designed by Studio Collective, Carousel Club is a collab between Breakwater Hospitality Group, which developed the outdoor venues The Wharf Fort Lauderdale and The Wharf Miami, and 1/ST Experience, the brand that operates and owns Gulfstream Park.
"When Gulfstream Park approached us with this opportunity, it was a no-brainer," said Emi Guerra, co-owner of Breakwater Hospitality Group. "We love the tradition behind the sport but also appreciate that this concept is more than just about Thoroughbred horse racing. It allows us to showcase our form of hospitality in such a chic and unique setting."
The club features food pop-ups from the Design District's Ms. Cheezious, Spris Artisan Pizza from Miami Beach, and Mad Room Hospitality's Los Altos Taqueria, among many others. There are enormous video screens and a stunning view of the racetrack, making Carousel Club a one-of-a-kind day club.
During the day, the space offers a more family-friendly atmosphere, with plenty of shaded seating and giant lawn games like horseshoes and Jenga. In the evening, the experience shifts to more of a club or lounge feel, with live performances, DJs, special lighting, and all kinds of craft cocktails. There's even bottle service available if you're feeling lavish (or hit it big at the casino or track).
There are a few events coming this weekend. 'Magic Hour' will be an all-day and late-night event held on Friday, April 15, from 12 P.M. to 3:00 A.M. From 4 P.M. to 7 P.M., guests can indulge in the Magic Hour Happy Hour and enjoy five select beers for $15. 'Mint to Be' is hosted every Saturday from 12 P.M. to 3 A.M., where guests can enjoy half-priced mojito pitchers from noon until 4 P.M.
As the night sets on Saturday, April 16, live entertainment including fortune-tellers, fire dancers, drums, and more will be out and about from 6 P.M. to 3 A.M for the Full Moon Party.
Carousel Club will then be hosting an Easter Sunday Celebration on Sunday, April 17. From 12 P.M. to 1 A.M., guests can take part in an Easter Egg Hunt and sip from $35 bottles of Chandon Garden Spritz from noon to 4 P.M.
Where: Village at Gulfstream Park, 901 South Federal Highway, Hallandale Beach
Hours: Noon until 3 a.m. Friday and Saturday; noon-midnight Sunday
More information: carouselclub.com or 954-228-3378
Like what you see? Click here for more stories about everything Florida. Florida Insider is dedicated to educating, entertaining, and informing its readers about everything in Florida. Easy to read content at the palm of your hands and covering the stories that matter.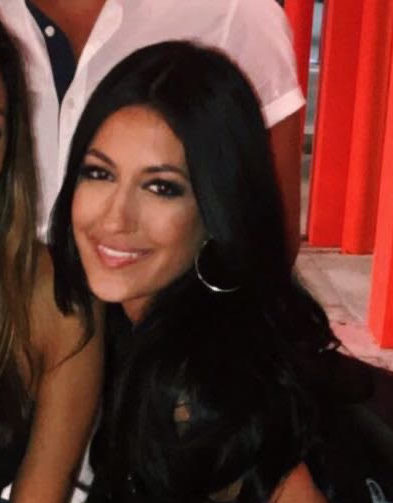 Born and raised in South Florida, Krystal is a recent graduate from the University of Miami with professional writing experience at the collegiate and national news outlet levels. She's a foodie who loves all things travel, the beach, & visiting new places throughout Florida.