Alligator Reef Lighthouse Florida Keys — Courtesy: Image by HappinessIsTravelling from Shutterstock
A massive preservation project is in the works as a community organization is looking to revive a 148-year-old Florida Keys lighthouse.
U.S. Secretary of the Interior Deb Haaland has approved a proposition from the National Park Service that Islamorada-based Friends of the Pool Inc. be granted ownership of Alligator Reef Lighthouse under the National Historic Lighthouse Preservation Act. The approval was announced by the non-profit on Tuesday.
The lighthouse is located four nautical miles east of Indian Key and sits near the Matecumbe Keys of Florida, a bit north of Alligator Reef itself. It was automated back in 1963 and was last operational seven years ago in July of 2014. The light is 136 feet above the water, and its structure consists of a platform and iron pile skeleton.
"Alligator Reef Lighthouse has stood since 1873," project organizer Rob Dixon said. "It's an important part of Islamorada's local history."
"It's our Statue of Liberty and needs to be saved."
The lighthouse is named after the USS Alligator, a U.S. Navy ship that ran aground on the reef in 1822 and sank. The Alligator was blown apart after removing as much salvageable material as possible from it to prevent pirates from using it. Numerous vessels have sunk on the reef's jagged coral, eventually leading to the establishment of the lighthouse station.
At the time of development, the lighthouse cost $185,000 to build, an equal amount to over $3,750,000 in today's dollars. The structure required 12-inch thick iron pilings for support, placed deep into 10 feet of coral using a specialized hammer that weighed a ton.
Dixon said the restoration project will most likely take "five to seven years and cost up to $9 million."
"We're going to need a lot of fundraising help and a lot of technical help," Dixon said.
Friends of the Pool hosts an annual eight-mile swimming race to the offshore lighthouse and back. This race raises funds for collegiate scholarships. The first effort to save the lighthouse and begin the "Swim for Alligator Lighthouse" event was conceived by Larry Herlth, an Islamorada metal artisan who created detailed replicas of Alligator Reef Lighthouse and other Keys lighthouses.
"The six lighthouses off the Florida Keys are the biggest collection of iron piling lighthouses anywhere in the world," Herlth said. "The history is just phenomenal."
Stories that matter are our priority. At Florida Insider, we make sure that the information we provide our readers is accurate, easy-to-read, and informative. Whether you are interested in business, education, government, history, sports, real estate, nature or travel: we have something for everyone. Follow along for the best stories in the Sunshine State.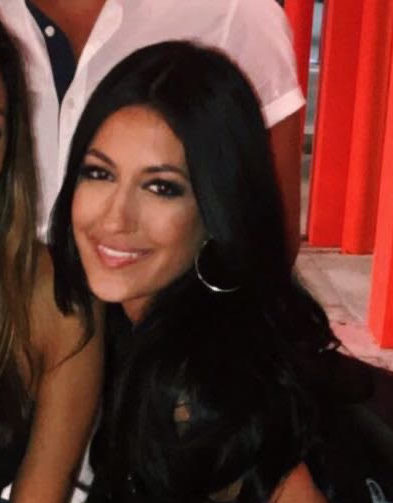 Born and raised in South Florida, Krystal is a recent graduate from the University of Miami with professional writing experience at the collegiate and national news outlet levels. She's a foodie who loves all things travel, the beach, & visiting new places throughout Florida.