Brightline Train – West Palm Beach – Courtesy: Shutterstock – Image by EQRoy
Brightline is marking the rollout of its first diesel-electric, stainless steel trains that will transport passengers while offering food service between South Florida and Orlando International Airport.
By building an American higher-speed rails service, Brightline's goal is to change people's behavior by offering an appealing alternative to driving on bustling streets and highways, CEO Michael Reininger said.
"They're sleek on the outside. They're super spacious and comfortable on the inside," Brightline Chief Mechanical Officer Tom Rutkowski said.
"Real leather seating. Free Wi-Fi. Bright, airy, clean touchless bathrooms. It is completely different than any other train that I've ever been on, for sure," Rutkowski said.
"Amtrak in the Midwest or Northeast Corridor, riding on a 45-year-old car — this is completely not that experience," he said.
During a media event on Tuesday, Brightline's first set of locomotives and passenger coaches for the upcoming Orlando route came off the assembly line at the 60-acre Siemens Mobility rail-manufacturing headquarters in Sacramento, California.
Brightline's brand new red-and-yellow train set is made up of four passenger coaches placed between two Siemens Charger 4,000-horsepower locomotives. The train set is wheelchair accessible from end to end.
The train's entire capacity will be 239 passengers, with the premium-class car containing 49 seats and the two regular-class cars housing 66, Rutkowski said. A third regular-class car will store checked baggage and hold 58 seats.
The train sets can expand up to 10 cars if passenger demand needs to be accommodated, he continued.
Construction is nearing 70% completion on Brightline's $2.7 billion, 170-mile expansion from West Palm Beach to a brand new station at Orlando International Airport.
Work that will include 56 bridges and 155 railroad-crossing upgrades is scheduled to wrap up by the end of 2022. In sparsely populated areas between Orlando and Cocoa, the maximum train speeds should reach 125 mph.
"We have been hard at work on the second phase of the project extension between West Palm Beach and Orlando for quite some time now," Brightline CEO Michael Reininger said.
"And the shipment of the new train from Siemens is important, in that it represents yet another big step in fulfilling the vision that we really set out to build some time ago — which was the system between Orlando and Miami," Reininger said.
The first train set will depart the Sacramento factory Monday and journey a cross-country excursion to Brightline's West Palm Beach station. The train will travel through Salt Lake City and St. Louis on its way to Jacksonville, then it will follow the Florida East Coast Railway tracks through Brevard County and head to West Palm Beach.
Brightline's Orlando expansion will add an additional 20 coaches and 11 locomotives, with an option for 30 more coaches. All of the current passenger features in today's Brightline trains will be included in the Orlando ones, Mitzner said.
South Florida stations in Boca Raton and Aventura are planned to open sometime in the second half of 2022, with a third station set for PortMiami. The company is planning a future westward expansion to Disney Springs and Tampa from Orlando.
Siemens Mobility and Brightline are also planning to partner on the future electric high-speed rail service linking Las Vegas with Los Angeles.
Like what you see? Click here for more stories about everything Florida. Florida Insider is dedicated to educating, entertaining, and informing its readers about everything in Florida. Easy to read content at the palm of your hands and covering the stories that matter.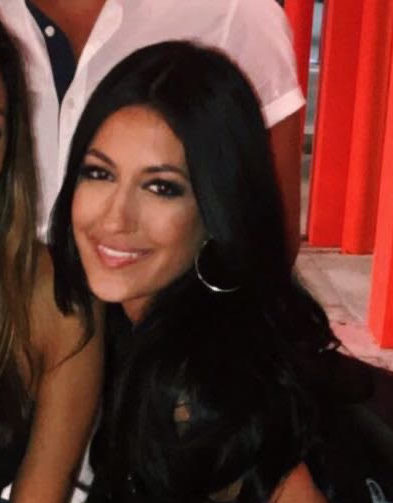 Born and raised in South Florida, Krystal is a recent graduate from the University of Miami with professional writing experience at the collegiate and national news outlet levels. She's a foodie who loves all things travel, the beach, & visiting new places throughout Florida.